The best patisseries in Paris
A few weeks ago, I had the pleasure of teaching French to a student who wanted to make her dream come true: opening a bakery in the West Coast USA. To get inspired, she decided to live in Paris for three months and started to take French classes. My dad being a former baker, we discussed for hours before and after the lessons about regional French pastries. As she asked me where to find the best patisseries in Paris, I thought I would share with you the list I have recently sent her.
Disclaimer : the list below reflects only my personal tastes (and sweet tooth). These are not affiliate links.
My selection of delicious bakeries in Paris
Bo & Mie opened a third bakery in October 2020, spread over 400m2 close to le Louvre. This is the largest bakery in Paris, with a wide range of treats for a public eager for sweet moments!
With his motto 'Boulangerie Creative' Bo & Mie respects tradition with artisanal breads and pastries (rye loaf, pains aux raisins) while offering lots of inventive patisseries (blueberry mont-blanc, flan praline, raspberry croissants). Products are 100% homemade and 100% artisanal !
What I like about Bo & Mie is that they don't consider patisserie as a luxury. They believe that it should remain accessible and available to anyone. As a result, the prices are affordable for Paris and not exaggerated (unfortunately, you can find croissants for over 4 euros in some bakeries…).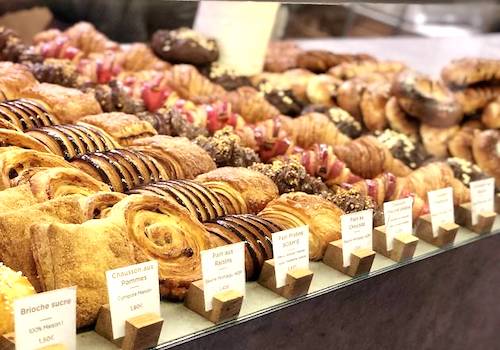 Would you like to try one of the best lemon tarts in Paris ? Well, this is the patisserie you should go to. Named Best Pastry Chef of the Year in 2009, Carl Marletti knows how to combine flavours and textures, crispy and soft. His pasty shop is located in the lovely 5th arrondissement, near rue Mouffetard (this 'wonderful, narrow crowded market street', as Hemingway described it).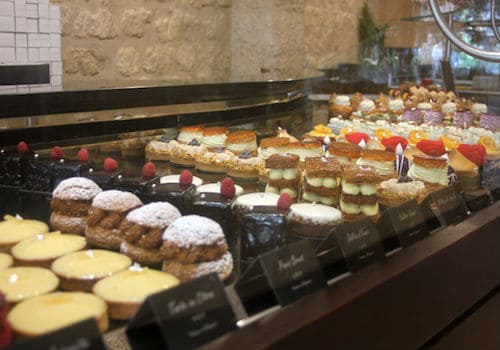 With 5 patisseries and 1 chocolaterie, tv shows, books as well as several bistros in Paris, Cyril Lignac is definitely one the favorite French chefs ! If you'd like to be confident when ordering, feel free to learn my useful French phrases at a restaurant.
24 rue Paul Bert
75011 Paris
133 rue de Sèvres
75006 Paris
55 boulevard Pasteur
75015 Paris
2 rue de Chaillot
75016 Paris
Cyril Lignac's patisseries are elegant and modern, yet not-too-sweet with unique character.
L'Equinoxe is one of the first signature creations from Cyril Lignac and Benoît Couvrand (his associate pastry chef). It is composed of a light Bourbon vanilla cream, a caramel heart on a crispy Speculoos cookie.
If you love chocolate, don't miss the Chocolaterie ! I always get a few chocolate bars and/or chocolate and marshmallow teddy bear.
34 Rue Yves Toudic
75010 Paris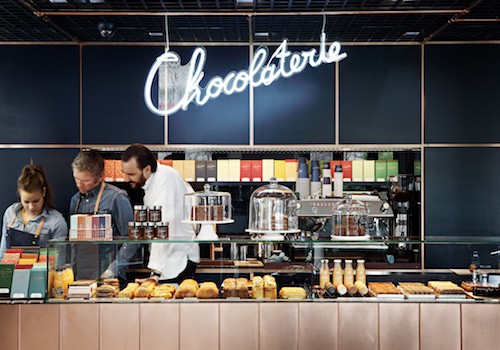 His creator, Christophe Vasseur, is a passionate self-taught. The escargots (pistache chocolat and citron amande) and the chausson aux pommes are really worth a visit. The savoury breads are also comforting and perfect for picnic on the Canal St Martin nearby or for dinner on a cloudy day. If you enjoy Parisian architecture, this authentic bakery is from 1875.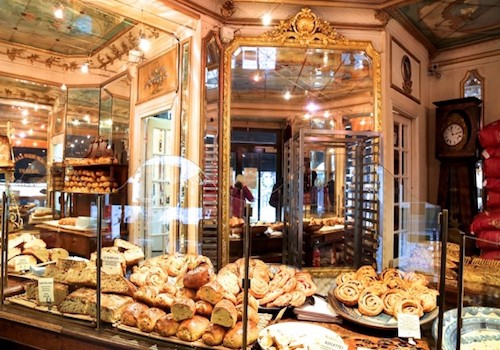 156 rue de Courcelles
75017 PARIS
10 place Paul Grimault
78720 CERNAY LA VILLE
What are their recipe ? As per their website : 200g of dream, 250g of creativity, 600g of craziness,(…) and 2kgs of curiosity.
Mélanie L'héritier et Arnaud Mathez are also self-taught. They only want to work with exceptional and seasonal products rigorously selected : vanilla from Madagascar, rose water from Lebanon, lemon from Menton, pistachio from Sicily,…As a result, they became French champion of macarons in 2014 and are since they are known for the excellence of their patisseries (don't forget to try their Pistachio Orange Blossom Pie).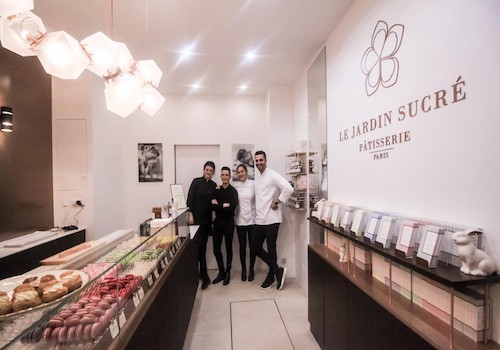 4 rue de la Convention
75015 PARIS
4 Bis rue des écoles
75005 PARIS
49 rue de la Gaïté
75014 PARIS
Three mouth-watering addresses, including one a few steps away from the Eiffel Tower. All three are artisanal bakeries with stylish yet traditional products. The best sellers (and most visible on Instagram) are their Paris-Brest and Parisian flan.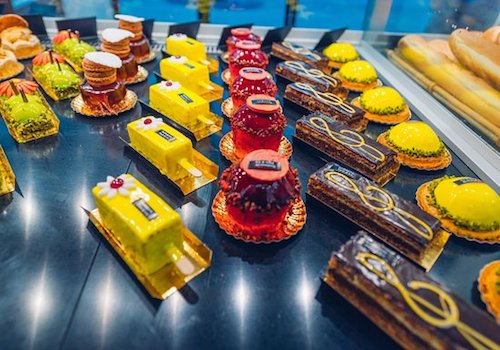 Sucré Coeur  was founded in 2019 by Marie Dieudonné, who did her pastry apprenticeship at Fouquet's. You can enjoy cute mignardises, fresh tarts, cookies and cinnamon roll. For special occasions, their wedding cakes and croquembouches are delicious.
When you see people queuing outside a bakery on Sunday mornings and evenings after work, it's already a good sign ! Inside Utopie, you get traditional breads and pastries (almond croissants, brioche suisse) with sometimes a modern twist (black sesame rolls, charcoal bread, green tea bread with rice grains on the crust,..). A must-go for Parisians and visitors.
23bis Rue des Rosiers
75004 PARIS
137 Ave Parmentier
75010 PARIS
35 Boulevard Haussmann (Galerie Lafayette Gourmet)
75009 PARIS
With an adorable fox as a mascot, Yann Couvreur pastry shops are in my top three in Paris! Why a fox ? A wild and free animal like him, says Yann. A fox that he saw almost every night, as a kid, on the edge of the forest. And like him, a redhead. Amongst the best-sellers are the lime-shiso tart, the Paris-Brest, the Praliné Merveilleux and the favorite blue vanilla flan. There's also a small grocery corner where you can get delicious jams, authentic spreads and teas.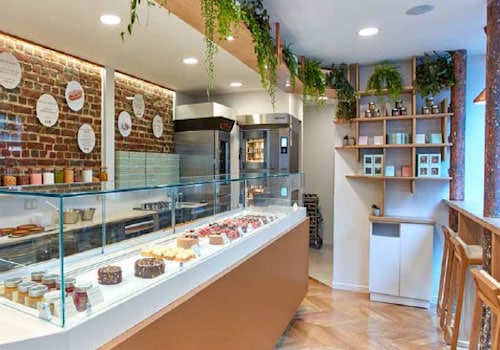 Three upmarket bakeries in Paris
On the top end prices, you could also enjoy the patisseries from
Cedric Grolet worldly known for his famous fruits trompe l'oeil
Pierre Hermé, the king of macarons with over 40 flavours available
and Christophe Michalak, creative pastry chef who draws inspiration from comic book superheroes
Photos © Timeout / Yann Deret / Sortir A Paris / TripAdvisor / Sucre Coeur / Au Bon Paris / Newsly 24
If you are coming to France to take cooking classes or simply enjoy the French cuisine, why not take a few French classes to improve your vocabulary and oral speaking skills ? I have also specific free resources on my blog such as tasty French idioms with food and much more useful articles ! Feel free to send me a an email with your details and I'll get back to you  shortly.