Best TV series to learn French
With the arrival of Disney Plus in April then Salto in October 2020 in France, the possibilities to watch French series, documentaries and TV shows are now endless with Netflix and Youtube.
With French movies and/or French books, the series are a great way to improve your French listening comprehension and vocabulary. But don't be overwhelmed if you don't understand everything, especially in the beginning. It's totally normal. You will find French people speak very, very fast. Even for native speakers, we may find some characters are just mumbling and not articulating enough ! Watching series could also be ideal if you need a break while you are preparing a French exam.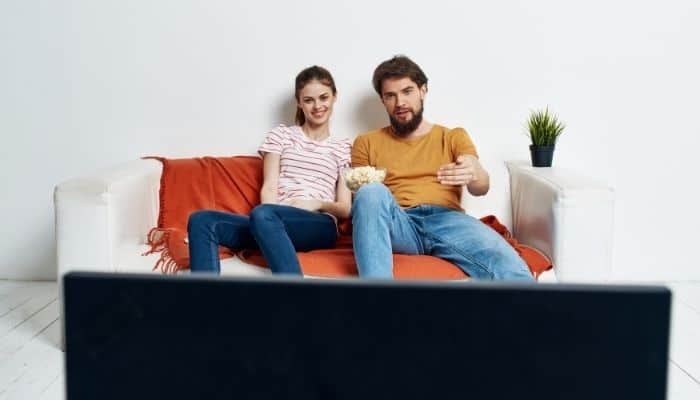 My advices to learn French with TV series
 If you can, start with series you have watched or can watch in your own language. You will be already familiar with the characters, story so it will make more sense easily.
Watch series that are related to your personal interests (travel, cooking, music,…). You won't be discouraged so easily if you are passionate about the topics.
Try to take a few notes during the episodes to remember some vocabulary you found important. But dont stop the TV every 5 minutes otherwise you may lose interest in it.
To complement textbooks and French classes where you'll learn grammar rules, conjugation, watching French TV will help you grab familiar vocabulary and idioms.
Voyons ensemble une petite selection de series françaises.
The best 10 French TV series
In just three weeks, Netflix's modern adaptation of Lupin has become an international hit ! We count 70 million users in its first month on Netflix.
25 years ago, the life of young Assane Diop is turned upside down when his father dies after being accused of a crime he did not commit. Today, Assane will be inspired by his hero, Arsène Lupine – Gentleman Burglar, to avenge him. An amazing French series with our lovely Omar Sy. And good news for the fans, the part 2 will be ready for summer 2021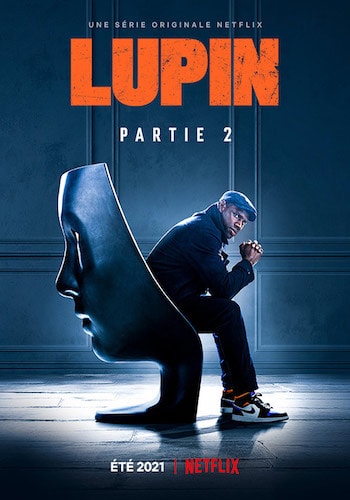 Since 2015, between 3 to 4 million French series lovers (me included !) watch the funny tricky stories and personal lives of 4 agents of actors.
Through 4 seasons and 24 episodes, Andrea, Mathias, Gabriel, and Arlette fight daily to find the best roles for their clients with their colourful personalities.
You go from laughter to tears, from emotion to transgression in Dix Pour Cent – Call My Agent. What we also love about this series is that each season you have famous actors/actresses as guests stars such as Isabelle Adjani, Isabelle Huppert, Fabrice Luchini or Julie Gayet,..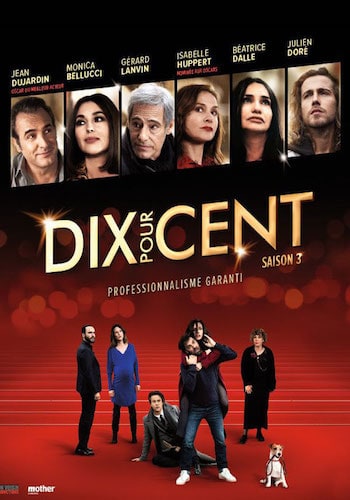 Ici tout commence is a new series from TF1 (French first TV channel) aired in November 2020, the plot takes place in the château de Calvières, transformed as a gastronomy school, in the Camargue.
Auguste Armand, the multi-star founder of the school called on a new principal, Antoine and Rose, one of his daughters, lost more than twenty years, to give it a new life. A return very badly digested by Clotilde, his eldest daughter. Between family quarrels and professional emulation, the daily life of students and teachers are punctuated by lies, betrayals and vengeance ! Very popular, this may be your series-to-watch, especially if you'd like to improve your culinary vocabulary.
A lovely weekly French discovery magazine, Echapées Belles is broadcasted on France 5. It is presented alternately by Sophie Jovillard, Jérôme Pitorin, Ismaël Khelifa and Tiga. Each week, you have 90 minutes of escape and encounters around the globe. And each month, the series Mythical Routes follows a traveling director on the discovery of a mythical route in history.
If you can't access TV5 Monde, there is also a channel on Youtube.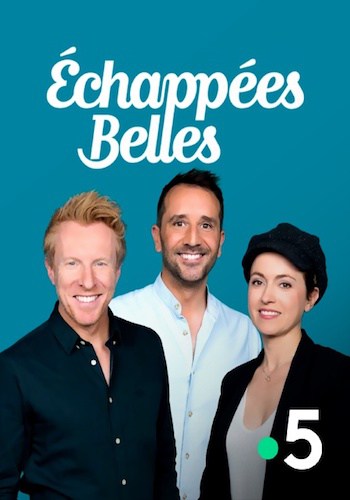 Chef's Table France goes inside the lives and kitchens of some of the world's most renowned French chefs : Alain Passard, Michel Troisgros, Adeline Grattard,.. Each episode focuses on a single chef and a unique look at their lives, inspirations and passion. A delicious series to explore the gastronomy in France. The series is available on Netflix.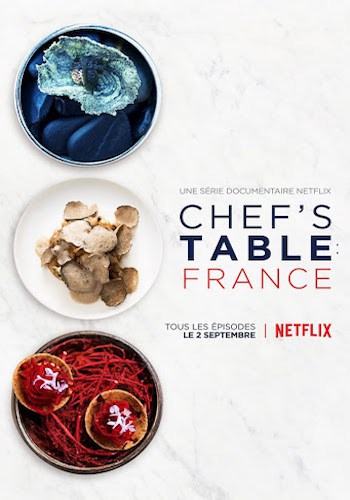 More suited to the younger audience, Plan Coeur has been highly popular since its creation in 2018.
While Parisian Elsa can't seem to forget her ex, her best friend secretly hires an escort boy to help her move on. But the plan is working a little too well. In 15 episodes, you will discover the daily life in Paris of 3 best friends through a Plan Secret, Plan Teuf (party), Plan Boulette (mistake),..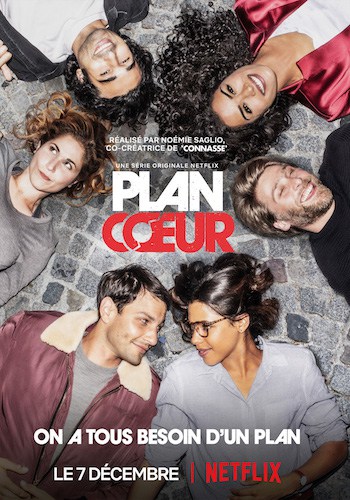 If you like our national Gerard Depardieu then you will enjoy Marseille. In France, the series received a mostly negative reaction from the press and Netflix cancelled the show after 2 seasons. But I still wanted to include it in this list as you may find interest in it. After 20 years as mayor of Marseille, Robert Taro (Depardieu) enters into a war of succession with his former protégé turned rival Lucas Barres (Benoît Magimel). A betrayal ignites a bitter war between a master politician and his hungry young protégé in this sweeping tale of corruption, seduction and revenge.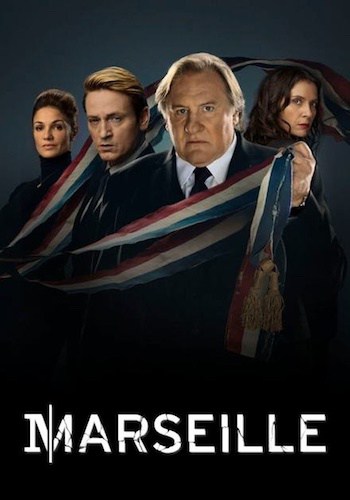 In 1940, the German army entered Villeneuve, a small Jura sub-prefecture. The tragedies of the Second World War find their echoes in Un village français : resistance, collaboration or passivity, fierce repression, love choices, heroic sacrifices, the deportation of the Jews, the rise of young people.This series is going through a lot of French history themes.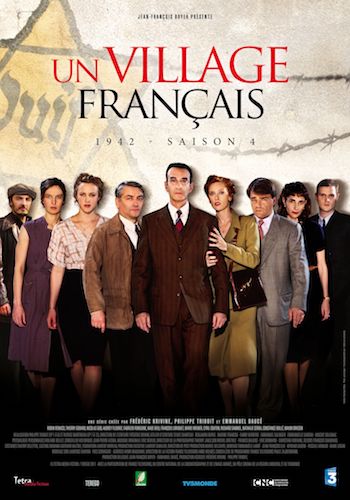 Un gars, une fille is a highly successful series in France from 1999 to 2003 with 5 million viewers each day. Really short series of 7-minute-long episodes depicting the daily lives and conflicts of a couple, Jean and Alex, nicknamed 'Loulou' and 'Chouchou'. Jean Dujardin later won the Oscar with 'The Artist' while Alexandra Lamy is an acclaimed French actress with over 30 movies and 10 roles in theatre.
With 5 seasons and nearly 500 episodes, you should enjoy these attaching characters. It's sometimes a bit caricatural but always funny and entertaining.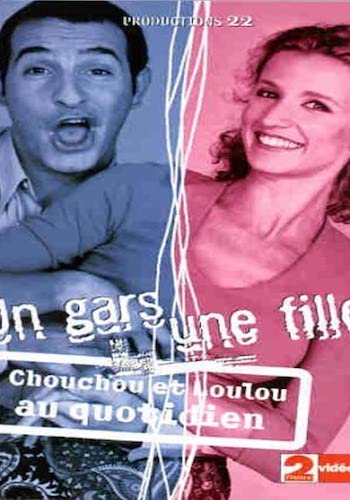 Bref is an absolute must-see series created in 2011. The main character in Bref is a 30-year-old Parisian, single and unemployed. His life is boring until he meets a girl at a party who he falls in love with. As soon as the party is over, his only wish is to see her again. Each episode starts with 'Bref' like 'Bref, j'ai passé un entretien d'embauche' (I had a job interview) or 'Bref, je joue de la guitare' (I play guitar).
Episodes only last 2-minutes and are available on Youtube but just a bit of warning: Kyan Khojandi, his creator and narrator, speaks really, really, fast. But he's so funny, I hope you'll try a few episodes !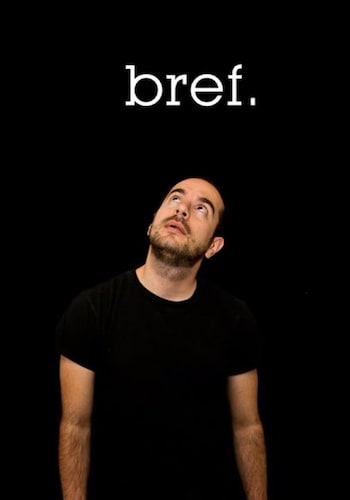 I hope you will enjoy this selection of French TV series ! Feel free to also read French books to continuously improve your French. Get in touch for any questions and if you'd like more resources to learn French !