Online French Lessons
Online French lessons are as powerful as a one-on-one courses. These courses are ideal if you do not live in France or if private face-to-face classes are not possible due to a busy schedule.
Online French courses for more flexibility
Online classes offer a flexible approach to learning :
without leaving your home. A rhythm adapted to your situation
to help you better prepare your trip. You will feel more confident once you arrive in France.
to complement the one-on-one sessions you took in France. They enable you to keep on practicing after your stay in France.
This medium is practical and convenient for our active lives. You can learn and improve your French skills with private lessons in the comfort of your home, your office or anywhere in the world. Online French programs are available for all levels and for a minimum of 2 hours.
The focus of the lesson will be on speaking French to gain confidence and fluidity in our beautiful language.
Whether you're moving to a French speaking country, looking for a job, traveling or preparing to take an exam, my online French classes on Skype or Zoom are personalized to your learning objectives!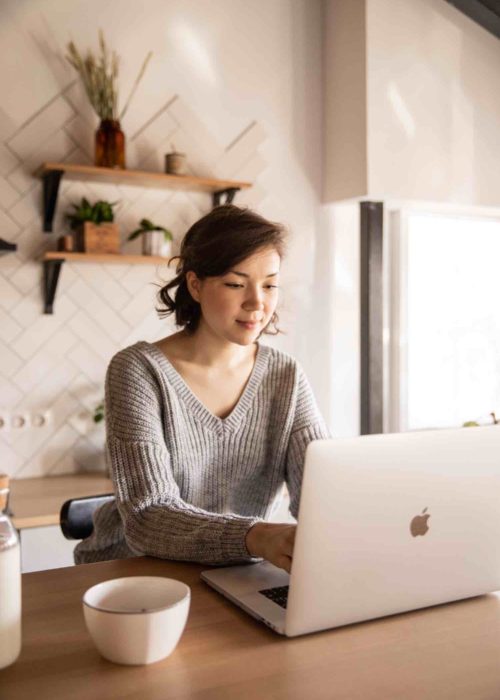 An online French tutor adapted the situation worldwide
How to learn French easy online ? With the pandemic still as present as ever, you might be finding yourself with more time on your hands. Maybe you have always wanted to learn French but never got around to it. Maybe you used to know French but your vocabulary has faded due to lack of practice. Or maybe, you (or you and your lockdown partners!) simply want to pick up a new hobby.
If you see yourself in any of these scenarios, contact your online French tutor from the health and safety of your own home! They are a perfect and productive way to help you through COVID-19!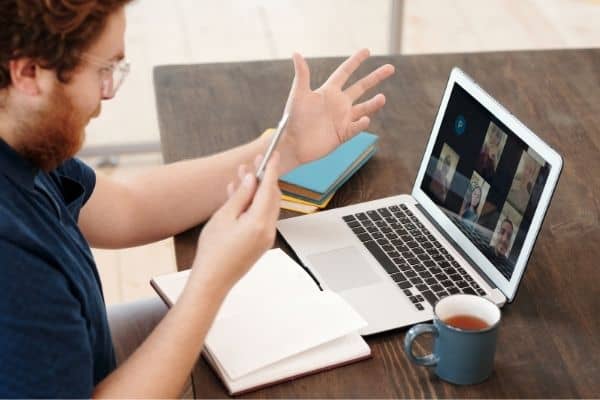 Do you want to learn french language online ? Virtual French classes are available all year round:
Monday to Friday from 7am to 8pm Central European Time

Saturday and Sunday 8am to 6pm
If you have any questions regarding online lessons or to book a first class, dont hesitate to reach out to me.
What are the advantages of online French classes ?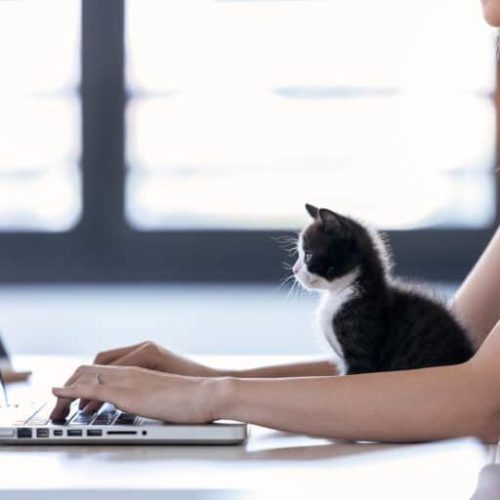 How to study French online ?
Each online course is provided by a professional French tutor. The content depends on your level, strengths (and weaknesses) and preferred teaching method. The online French classes are structured and well-prepared in advance.  The materials will be sent in advance so that you can review it accordingly. Following our first lesson, I will provide you with a customised program that suits your exact needs. I always encourage my students to fully express themselves.
Classes are all in French (teaching French in French) :
I will give translation when necessary but all materials (grammar rules, newspaper articles, books), homework, conversation and exercises are only in French unless specified otherwise
Focusing on oral practice :
French classes with Agnes emphasise on speaking practice with oral activities and brainstorming. You will be given specific themes or articles to work on, depending on your level and interests
Resources to learn at home :
If you have enough time after the classes, you can also continue improving your French skills at home. I'm always happy to indicate you tailored resources in French you can use at home or in your job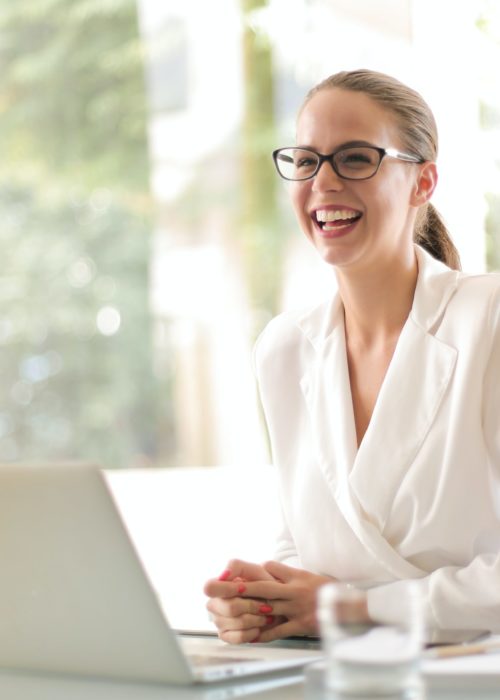 Tailored online French classes to speak like a native !
To complete your learning of French and make you discover the specificities of our language and our culture, I organize online French conversation classes. These classes allow you to strengthen and deepen your linguistic knowledge (oral, grammar, vocabulary). They are also moments of discussion on current, cultural and artistic subjects where you can converse on common interests.
Gastronomy conversation : French specialties, cheese, wine, bakeries and patisseries, recipes
Tradition conversation : discussion on various subjects such as stereotypes, expressions or French traditions
Architecture/history conversation : exchanges about monuments, museums and French history
Fashion conversation : discover the work of famous fashion designers and its specific vocabulary
Art conversation : we discuss photography, painting, dance, music,..
Ad hoc conversation : if there is a particular topic you'd like to discuss, I am always open to new topics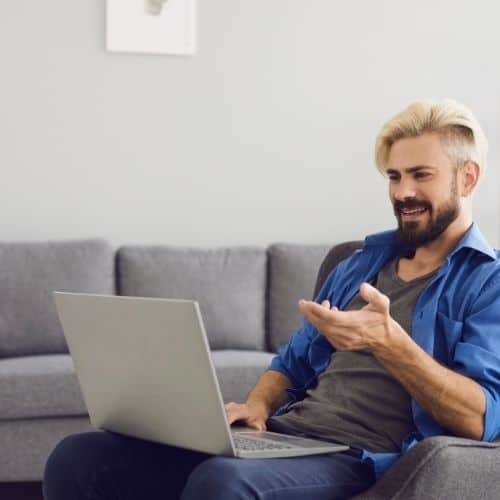 Online resources for learning French
Access free French language resources to understand, learn and progress in French thanks to French with Agnes Blog.
These articles, revision materials and educational activities will make your life a bit easier. They can be accessed at anytime to complement your one-on-one classes.
Passionate about teaching, I wanted to compile a comprehensive list of free online resources, separated by subjects and categories (grammar, vocabulary, lifestyle, gastronomy). The free resources and links provided are updated regularly. You can discover more about the French language and culture !