Preparation for French exams
Tailored courses to help you prepare your French exams are available all year round. We guide students through listening, proficiency in language structures and reading to help you attain the best score possible !
French exams for personal or professional reasons
I offer private lessons focused on the preparation for the following French exams :
DELF (Diplôme d'Etudes de Langue Française, A1 to B2 levels)
DALF (Diplôme Approfondi de Langue Française, C1/C2 level)
TCF (Test de Connaissance du Français from Alliance Française, all levels)
TEF (Test d'Evaluation en Français, Evaluation Test of French, from the French Chamber of Commerce)
Any other exams in France or in your own country
Focus is on improving four specific skills: oral comprehension (listening), written comprehension (reading), oral expression (speaking), and written expression (writing). My structured method involves rehearsing exams, assessment and active correction.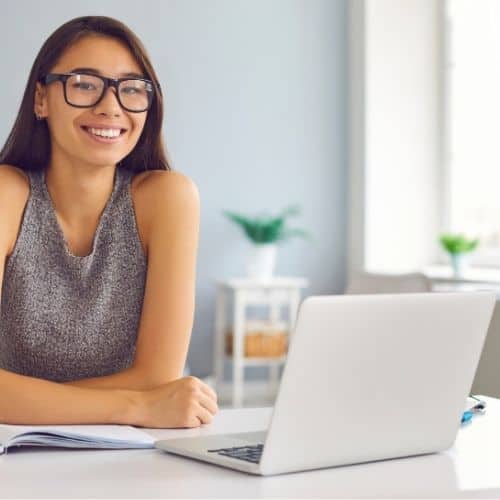 Which French exam should you take ?
The DELF (Diploma of French-language studies) covers the first 4 levels of the Council  levels A1, A2, B1 and B2. The diploma is recognised all over the world. The French Ministry of Education delivers it. Each exam tests you on four areas :
Reading
Writing
Speaking
Listening
Each is marked out of 25. Exams are marked out of 100. To pass any of the levels, you must score 50/100, with a minimum score of 5/25 in each area.
The DALF (Advanced diploma in French language) covers the last 2 levels of the Council of Europe : levels C1-C2. It is often the diploma of choice for anyone wanting to get a job in global companies.
The C1 exam tests you on 4 areas (as the DELF): reading, writing, speaking and listening (marked out of 25).
The C2 exam is slightly different and combines linked skills :
Reading + Writing (marked out of 50)
Speaking + Listening (out of 50)
The TCF ranks candidates at one of the 6 levels from beginner to fluency (A1, A2, B1, B2, C1 or C2). The Council of Europe defines its scale. This exam is a multiple-choice test with 76 items that cover :
reading comprehension
command of grammatical structures
listening comprehension
optional tests for written and oral expressions tests
This proficiency test is for non-native French speakers who wish to have their level of proficiency evaluated and certified. The reason can be professional, academic or personal. The French Ministry of Education gives the accreditation.
How to prepare for a French exam ?
Following an exam preparation course will give you more chances to succeed. We work together with a tailored methodology :
Of course, exam practice is the best way to prepare for your certification. But the type of practice needs to be right. Reviewing old exam questions is not enough. It's important that after each practice exam, we take time to analyse your wrong answers. We think of how you can improve for your future exam
Listening skills : we will train your ears to understand full sentences and specific words in fast speech with a lot of audio materials
Speaking skills : the right pronunciation helps your examiner understand you quickly. It can also influence his/her opinion on your level of French speaking skills
Grammar : French can be tricky as we have a lot of rules…and a lot of exceptions. The best way to remember French grammar is to use it and practice with activities of everyday situations.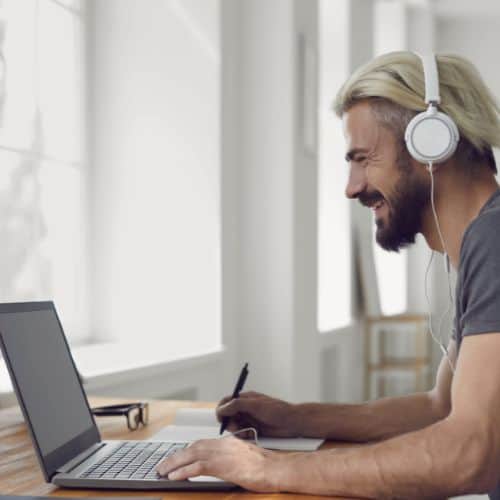 A tailored approach to bring success in your exam
Don't loose your head ! Mastering French can be tough, but it's so worthwhile. Having the right diplomas help students and professionals access international schools or French companies.
DELF and DALF certifications are great for students and professionals who plan to apply to a higher education institute or jobs in France. These certificates from the French Ministry of Education are internationally-recognised qualifications. They also verify the level of French you have achieved. Finally, they never expire !
At French with Agnes, we've got lots of experience in supporting students and professionals to get their DELF/DALF certificates. We also have specific corporate French lessons to complement these preparation courses.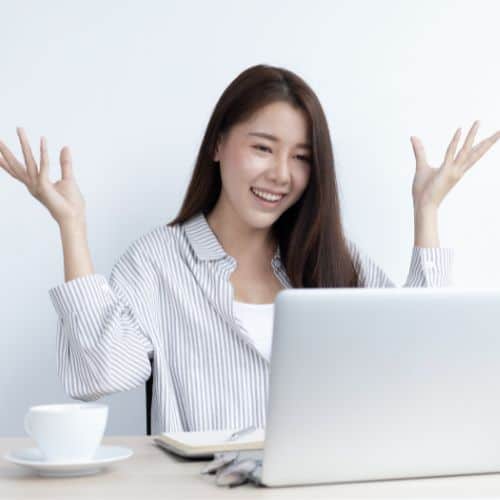 Have you registered for a DELF, DALF or TCF exam and would like some help preparing for it?