Effective teaching method to learn French
Teaching techniques for lasting and productive results
At French with Agnes, our effective teaching method to learn French is tailored to each person. Whether you are a beginner or an advanced speaker, you will feel productive and happy about your progress. We always make sure we capture your attention by making every lesson unforgettable and exciting! We engage with you creatively and explore new concepts.
French classes for beginners follow a progressive curriculum :
introducing new grammar topics at a practical pace
infusing the lessons with useful vocabulary
adding fun activities and role-plays to practice
Lessons in French for more advanced students incorporate :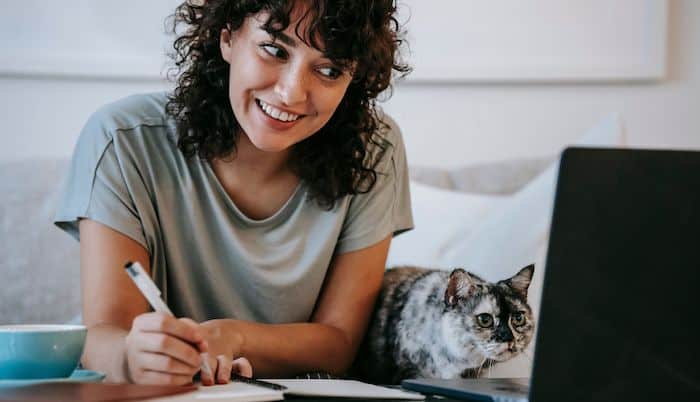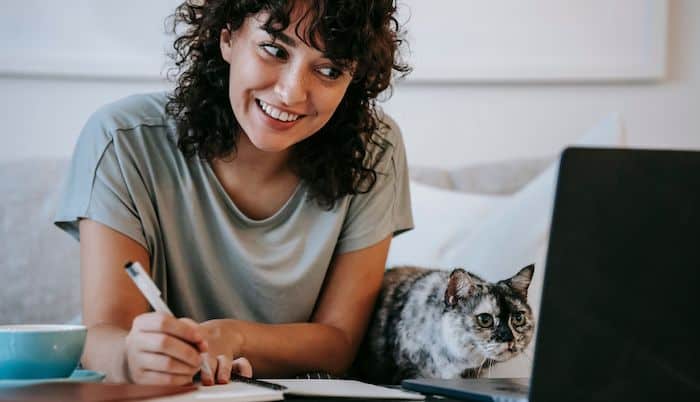 A creative approach to French learning
With a perzonalised methodology for your success
And don't forget to check French with Agnes blog for regular creative and inspiring articles to help you throughout your journey !
What are my teaching techniques for lasting results ?
Using a communicative approach for teaching French
First, my French teaching method encourages you to interact and speak with me and/or other students alike in French. You have the opportunity to use the language in a variety of contexts. I use techniques which ensures that you learn the language by exploring French culture, current affairs, gastronomy, sports, dance, art, and business.
Adapting my learning style
Then, are you an auditory, a visual or tactile learner ? If you are unsure, feel free to try this
learning style assessment.
All students learn differently ! Like with any discipline, your French tutor will understand how you learn best.
Some prefer to learn through reading or writing, while others might absorb the language better through speaking. I know how to be flexible and give you the opportunity to master French in whatever way best suits you.
Understanding your requirements
Next, do you study French for work or for pleasure ? Would you like to better communicate with your manager or just when ordering in a restaurant? Do you dream about relocating to France or are you visiting a French-speaking country only for week or two ? Depending on your answers, the structure of our French classes won't be the same. Understanding your objectives is crucial for successful French lessons.
Introducing task-based learning
Also know that grammar isn't always the only key when learning a new language. Lessons focusing on communication and practical uses of a language are more effective than grammar and repetition. At its core, learning French is about verbal communication. Therefore, using task-based learning to help students communicate with one another is a great technique for teaching French.
Avoiding outdated curriculum
Last but not least, keeping the lessons relevant is important. I use vocabulary that you can realistically use in normal conversations and at work. By keeping the curriculum up-to-date, you are more likely to be interested. In addition, you will be getting more useful information and will stay engaged. I focus time and energy on the lessons that really matter to you.
3 keys to successful learning
Trial class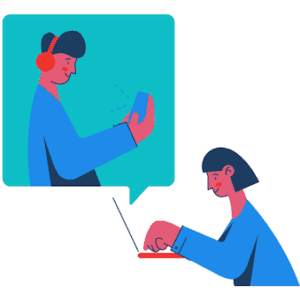 French with Agnes allows prospective students to try a first class (at the normal price) before committing to regular sessions. You can sample my teaching style and materials. During online French classes, I will also take notes from you so that you focus on your learning process.
And if you want to join, we can have your level assessed before deciding. The majority of the students who attend a trial class end up staying with me for more classes !
Custom course content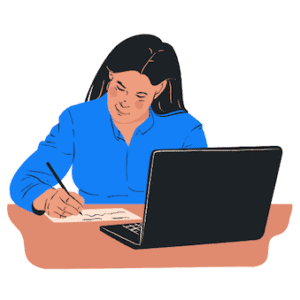 I design a bespoke program for each new student. We can emphasize on conversation for real-life situations, vocabulary or points of grammar, depending on your needs.
These stimulating and challenging resources are included in the price of your program. Homework can also be provided to practice between two sessions. My aim to make you love the French language even more.
Individual and small group classes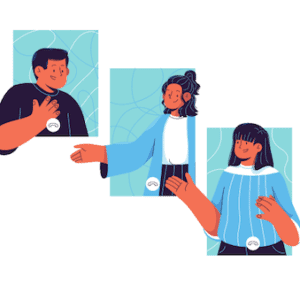 You can choose between one-on-one or small group instruction. Limited to 4 people, our group classes are interactive and intimate !
The groups are small enough so that each student gets an optimal amount of individual speaking time. I make sure everyone get personal attention. And small groups also allow fun games and engaging activities.