Reviews about Agnes's French tutoring in Paris and online
Satisfaction of my French language students is my priority hence a five-star rating on Google Reviews
Reviews about Agnes's French classes online
" Learning French with Agnes online is truly rewarding. She challenges you every time with texts that broaden your vocabulary and deepens your understanding of the French language and culture. Agnes is also funny and engaging, which is a plus when you are learning something difficult."
Annass F. from Sweden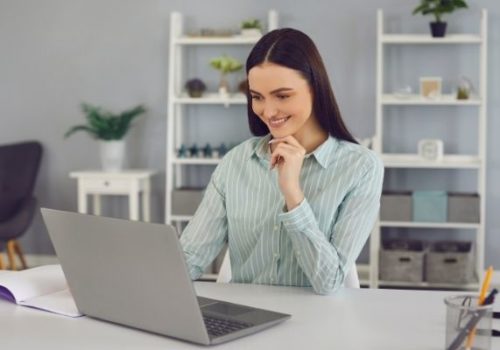 "I recently attended some online French language classes with Agnes. They were one to one and gave me such a wealth of vocabulary, information and confidence. The subject material was always interesting and even amusing at times. I would recommend this experience to anyone who is passionate about French and wants to learn everyday, good grammatically correct language "
Judith C. from the United Kingdom
"I very much enjoyed my sessions with Agnès via Skype. She tailored our meetings to include an appropriate mixture of written, spoken and grammatical French.  I also benefitted from our extemporaneous conversations which would arise as a result of the topics we were covering.  She was very patient with my efforts at this time and we had some thoughtful as well as humorous exchanges.  Agnès always welcomed and encouraged my efforts.  Merci beaucoup Agnès et à bientôt."
Avril L. from Canada
Reviews about Agnes's French conversation classes
"Thoroughly enjoyed my French conversation classes with Agnes. She always had lots of interesting topics prepared in advance to keep us going for the 2 hours. She is very patient and is a fluent English speaker also which helps when you do not understand something. Would certainly recommend her classes as I learned a lot there."
Agnes C. from Ireland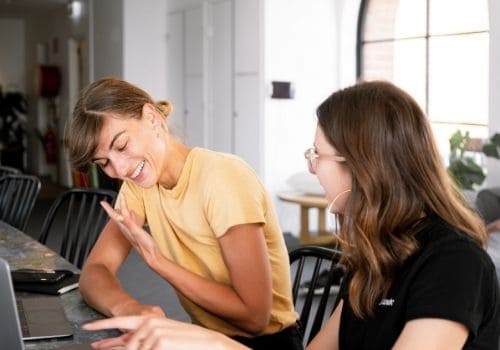 " I have just enjoyed five two-hour French sessions with Agnès. These were the most pleasant, relaxed, enjoyable and helpful French lessons I've had to date. She pitched the sessions perfectly for my level, choosing very interesting topics to discuss, and making me want to try to express my opinions in French. She was very patient when I struggled to find the right word, and would wait to see if I could find it for myself. She kindly and quietly corrected me when needed. Agnès is also a very interesting person to spend time with, having travelled a lot herself. I live in Australia, so It helped that she had spent a number of years living there herself. I have no hesitation in recommending Agnès as a teacher."
Jilian.G from Melbourne, Australia
" I had the pleasure of spending five afternoons with Agnes improving my French during my vacation to Paris. It was a very enjoyable experience which helped me progress with my grammar and pronunciation. Agnes was very well organized and planned the lesson in advance so we used our time efficiently. She was able to focus on the areas where I personally needed assistance. She offered homework if interested as well and patiently corrected my work each day. I've studied in a variety of environments including classroom, immersion in the South of France, and with other instructors 1:1. She is the best. Highly recommend this experience for anyone learning French. Merci Agnes!"
Lauri D. from New York, United States
"Agnes was a wonderful French teacher and she is a delightful person. I took 6 hours of private lessons with her during a recent stay in Paris, and it was so worthwhile! She teaches creatively, and with much kindness and patience, but always challenging. I plan to arrange further lessons the next time I am in Paris. I had fun exploring her charming neighbourhood after my lessons, and her apartment was very easy to find. Merci beaucoup Agnes! A bientot!"
Julia C. from Ontario, Canada
" Arriving in Paris at the start of a heatwave was not ideal, but it was great spending a few hours each morning with Agnes. It was only for 4 days, but our lessons were very useful. I've become much more confident speaking French and hope to continue to study the language when I get home. Her apartment is surrounded by great food shops and restaurants and Agnes is a fluent English speaker and patient teacher."
Angela C. from Australia
Reviews about Agnes's French classes in Paris
"I had a wonderful experience with Agnes. She has taught French for many years abroad and she speaks clearly. She has an organized way of teaching and she has many exercises to structure the lessons. She corrected my speaking in a gentle way and encouraged me to speak French. She is able to adjust the sessions depending on the student's needs. In addition, she has a very nice personality and her apartment is in a safe neighbourhood with a lot of shops. I would recommend Agnes to anyone who wants to make progress in French with private lessons….  Thank you again for everything"
Cagdas. A from Turkey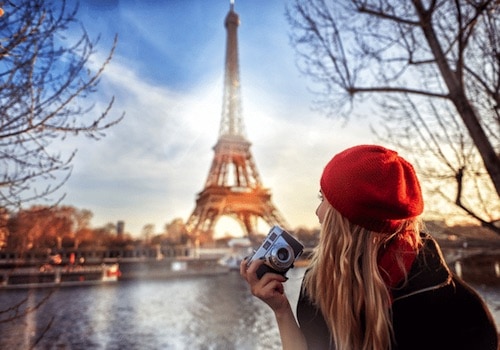 "Thank you for the two weeks of tutoring which you provided over the past two weeks to me while I was in Paris.
The French classes with Agnes provided a huge boost for me in my ongoing efforts to master spoken and written French. It was clear to me that you worked very hard before each session in order to customize each upcoming class to my progress and my needs.
During each session I was impressed by your thoughtfulness in customizing the new lesson based on the progress and the challenges which we'd we experienced in the previous lesson. During each session you were completely organized with such a clear and customized lesson plan so that I made substantial progress every day. Your encouragement regarding the challenges and frustrations I was experiencing, particularly with speaking and listening, assisted me in my efforts moving forward. As I said, I have made more progress with you in the past two weeks than I had made in the preceding several months in a variety of other instructional situations. When I return to Paris in a month, your classes will be an integral part of my itinerary."
Kenneth A. from San Francisco
"I found myself in Paris for a month and wanted to use the opportunity to improve my rudimentary French. I explored the option of some language schools but mixed reviews and horror stories made me reluctant. Agnes came highly recommended and the one-to-one classes were perfect. We focused on reading, speaking, and listening and I found a noticeable improvement in all three over the course of the month. Agnes is very friendly and the learning environment is exceptionally welcoming. I felt very comfortable in the lesson and there was a great mix of conversation and exercise. 100% would book again when I return"
Steve D. from Lebanon
"I spent 2.5 months in Paris as part of an exchange from school. In my time, I took one-on-one classes with Agnes. Agnes is an amazing teacher, in our 14 hours together, she went through the basics of grammar, practiced conversation with me, and helped build my vocabulary! I thoroughly enjoyed our classes together and would highly recommend her. In addition to our time in class together, Agnes recommended useful online resources and meet ups that ultimately helped me improve my level of understanding and comfort with speaking. I think time spent with Agnes was an amazing investment!!"
Zahra S. from Canada
« I have taken French before, but my daughter has no experience with French and we both wanted to have a lesson for help in navigating our trip and in restaurants. Agnes created a perfectly balanced session for us and it was a highlight of our trip! She is very thorough, patient, experienced, and easy to work with! I can't say enough about how helpful and beneficial this time with her was! Highly recommend.»
Heather.C from the United States
" French lessons with Agnes was a great experience! I took lessons 2-3 times a week from November through end of December. I was completely new to French and by the end, I had a good grasp on the basics. She was a great teacher, patient and flexible to focusing on what I wanted to learn. I also enjoyed chatting with her before lessons and during breaks. If I find myself back in Paris I will for sure go back for more lessons! "
Colin F.W from Ireland
"During a recent trip to Paris, I arranged to have french lessons every day in the morning with Agnes. Her lovely apartment in Oberkampf is located very close to a metro station which is fantastic, and I really enjoyed our time together. Agnes is patient, encouraging and kind and I would thoroughly recommend her for lessons. Over the week we covered useful topics and Agnes was happy to spend time on new areas that arose which I found challenging. I wouldn't hesitate to visit her again for some more practise next time I'm in Paris. Merci beacoup Agnes!"
Tori K. from the United Kingdom
Reviews about Agnes's French classes for professionals
"The 4 week professional course I took with Agnes was life changing. If you are serious about learning French, Agnes will be your best teacher.  She is very experienced, humorous, patient, and very organized. The classes were adapted to my experience and job in hospitality. I learned a lot and practise this still today whilst living in France. Highly recommended."
Hind M. from Morocco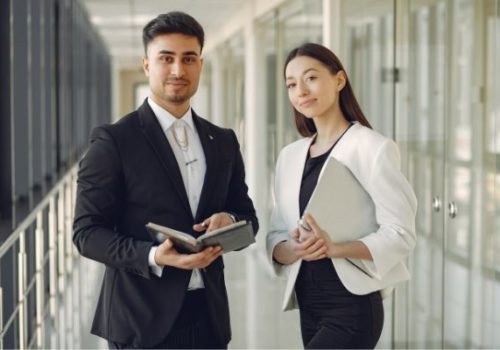 "Great experience with Agnes. She's a dedicated teacher who makes sure you progress from one class to another. The lessons were fun and super well organized. I was impressed by the quality of her courses, and her patience with me! I was able to prepare for my job interview in Paris and was feeling a lot more confident. Thank you Agnes, I will come back 🙂 "
Denise L. from the United Kingdom
Thank you ! Merci !
Would you like to be one of my next students ?
Feel free to contact me today to book your first class or for any further questions you may have