Your certified French tutor online and in Paris
A dedicated French tutor to enhance your communication skills
As a certified French tutor, I have been working in the West Indies, Ireland, Australia and online for over 10 years. Qualified teacher based in Paris since 2014, I love helping learners from various backgrounds to better communicate in French.
Expressing my passion for teaching at renowned organizations, I have successfully completed :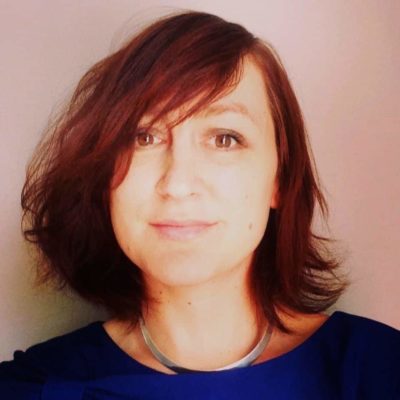 Agnes's workable and step by step teaching approach to suit your needs
I provide tailored French classes online and in Paris in a one-on-one or small group setting. The environment is relaxed and supportive, yet professional. During the lessons, I will gently correct my student when they read, write or speak. I always motivate them to express themselves and ask as many questions as they like. This way, they can easily progress with grammar, vocabulary and conversation. There is no such thing as a stupid question !
My teaching philosophy is based on encouraging learners to think for themselves, using real-world examples. Firstly, I start from topics the students are comfortable with. Then, we move gradually towards more complex areas as their confidence builds. Thanks to a strong knowledge and understand of French, I provide stimulating and engaging French courses.
Study with confidence and unlock your true potential
Thanks to a lot of international experience, I love to prepare interesting, lively and rewarding French courses. Many international students have reached their objectives over the past few years. I am committed to provide you with guidance and advice, in a professional and calm atmosphere.
I will help you achieve your objectives : relocate to France, get your dream job or spend a few weeks in the capital of love. For more information, feel free to read my article Why choosing private French tutoring ? Other inspiring articles and ressources are available for free on the blog.
Take advantage of perzonalised guidance and experience from a language specialist
I have been praised for my patience, expertise in French and adaptability. I have worked with prestigious clients (HSBC, Doctors without borders, HEC, Lacoste,…). Having taught French to hundreds of professionals, expatriates and students, I can adapt to various ways of learning. None of the French lessons are ever the same !
You will get access to perzonalised lessons, carefully prepared and structured following a short one-on-one consultation. You can also benefit from tailored homework to help you develop your French communication skills. Grab the opportunity to study with a fun and professional private teacher !