Business French Lessons for Professionals
French with Agnes offers tailor-made business French lessons to suit your specific professional needs and levels. The emphasis is on communication within a given context with personalised tuition, either privately or in a small group. If your company is based in France or does business in a French-speaking environment, it's essential that your team members feel comfortable communicating in French.
GROUP & PRIVATE BUSINESS FRENCH LESSONS FOR YOUR COMPANY
To whom our corporate French courses designed for ?
professionals who would like to communicate more fluently with their clients, business partners and colleagues
businesses who want to boost their employees' French skills and reinforce their presence on the international scene
individuals who wish to apply for jobs in France
We reinforce oral communication skills with our practical workshops. We focus on use cases and role plays (telephone calls, meetings, presentations).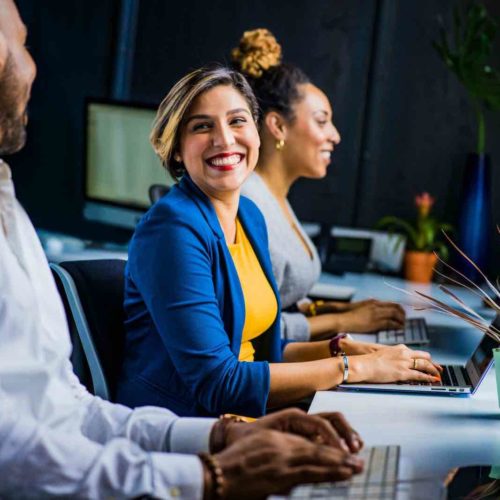 Corporate French lessons tailored to your business
What will you learn with our professionals French courses ?
hold conversations with your business partners, colleagues and managers
make oral presentations and speeches
write your CV and your cover letter
conduct meetings, interviews in France and negotiations
discuss with patients and clients
We can create a custom curriculum with a series of any combination of themed workshops and team-building activities. These classes will focus on the culture of the French-speaking world.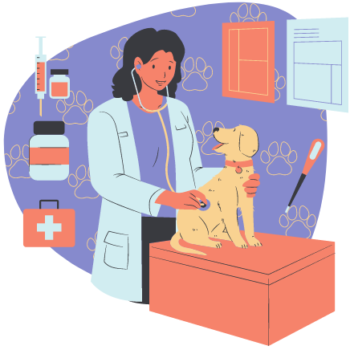 French for medecine
Learn to communicate efficiently in French with your patients. Whether you are a doctor, vet, dentist, medical assistant, nurse, pharmacist or therapist, these classes are for you.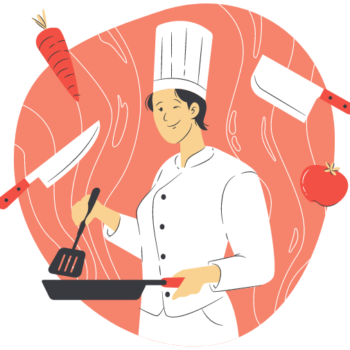 French for gastronomy
Do you dream of opening a restaurant or bakery in France? To achieve your goal, I offer tailored gastronomy French classes. Ideal for cooks, pastry cooks, bakers, sommeliers, chefs and sous chefs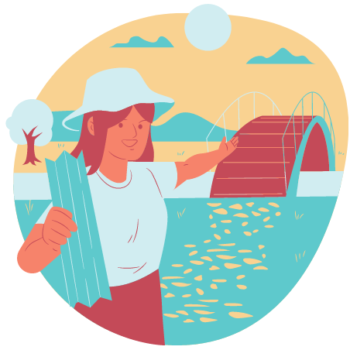 French for tourism
With nearly 90 million total foreign tourists, France is a top destination. French classes can be adapted to your role : airline pilot, travel agent, cruise ship worker, tour guide, flight attendant, travel blogger,..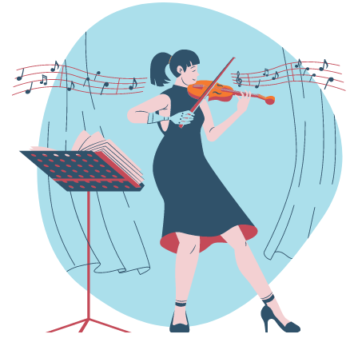 French for art and craft
We can also assist with French lessons customized to your artistic field. We work with writers, photographers, fashion designers, illustrators, architect, journalists, make-up artists,..
Are you looking for bespoke corporate French courses ?
We can also create customized language solutions for your business and gear our classes towards any industry-specific needs.
We also help you prepare your French exams.
Agnes was an incredible French tutor. She created content that was tailored towards the business I work in (Lacoste) and we reviewed many tenses that I had been struggling with. She helped me to break bad French speaking habits and form new better habits for learning. It was a wonderful experience and I will be continuing as I infiltrate myself in the workplace here in France. Merci Agnes. Allie R. from Florida, United States
Companies I have collaborated with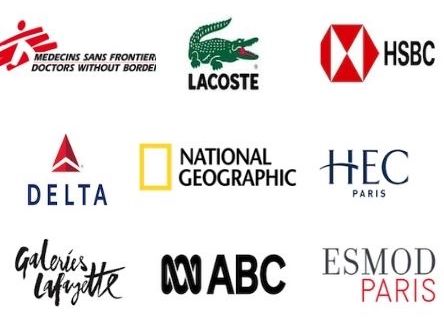 Why study corporate French ?
More than 300 million people speak French on the five continents.
French is the second most widely learned foreign language after English, and the fifth most widely spoken language in the world.
French is the international language of gastronomy, fashion, arts and architecture. A good knowledge of French offers access to great works of literature, as well as movies and songs. French is the language of Victor Hugo, Molière, Edith Piaf, Jean-Paul Sartre and many more
In March 2014, Forbes magazine reported that French could become the world's most spoken language by 2050 owing to significant population growth in sub-Saharan Africa.
French is the primary or secondary language of the European Union, the World Trade Organization, the International Olympic Committee, and the International Committee of the Red Cross.