Books for Intermediate French Learners
Have you already read St-Exupéry when you were at a beginner level but are not ready yet for Montesquieu ?
For intermediate French learners, picking the right French language book can be a bit daunting. Choosing intermediate level books that not only improve your French level but also make you feel accomplished for what you've already achieved is not easy.
There are so many fun, interesting French novels for readers who need a bit more practice but aren't quite ready to face Balzac. That's because many intermediate level novels are written for the general public and appeal to French readers of all levels, native speaker or not.
The books below will help you with French vocabulary and grammar that could also be studied during French conversation classes.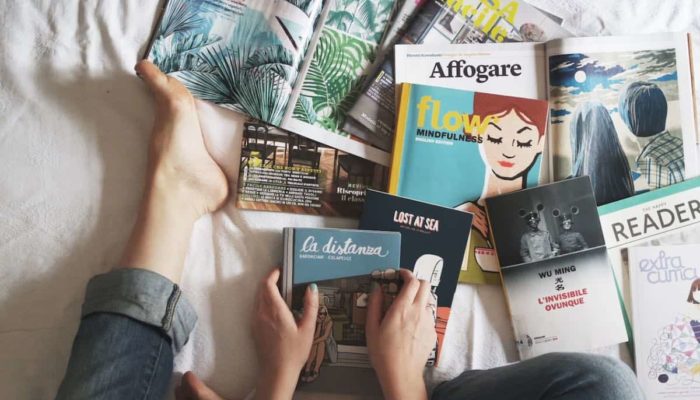 Learning Methodology for Intermediate Students
Even if you feel reading a novel is no longer daunting, it's important to remember that you'll never stop discovering new vocabulary. Here are a few tips to help you during your French learning process :
Have a pen or pencil on hand to mark words and/or phrases that are unfamiliar
Keep a French dictionary for when you need to look up the words
Make sure you always mark a word you don't know and come back to it later. The word could prove useful later in the book. It could even be a word that really changes the meaning of the passage you're reading
Consider making a list of words and phrases you'd like explained and bringing them to your tutor or French partner (if you are lucky to have one)
Complement the books with online resources to keep improving your vocabulary : French series, movies, podcasts,..
You could also read or re-read children books. You may find these easy and not so challenging for a regular practice.
I have listed below a few books that should help you go a bit further with your learning process !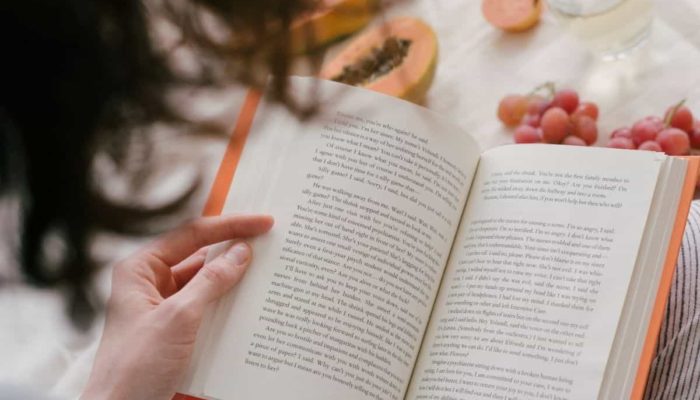 Recommended Books for Intermediate French learners
1 – La grammaire est une chanson douce – Erik Orsenna
"Grammar is a sweet song"..and a joyous fantasy. Jeanne, the narrator, travels a lot with her older brother, Thomas. Their parents are separated and each live on one side of the Atlantic. One day, their boat is wrecked and, only survivors, they miraculously run aground on an unknown island. Welcomed by Monsieur Henri, a musician, poet and charmer, they will discover a magical territory where words lead their life: they dress up, put on makeup, get married. It's a walk in the city of words, full of humour and poetry, where the rules are enunciated with lightness.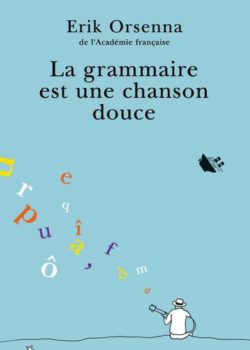 2 – Je voudrais que quelqu'un m'attende quelque part – Anna Gavalda
This short book tells 12 delectable stories such as :
a Parisian who flirts with Boulevard Saint-Germain

a rock concert organizer who, at the dawn of her forties, falls in love with a photographer

a kid who had an accident with his father's car

an accountant who lives with his two sisters and has a craving for the sales manager.
Each time, I like the accuracy of the speech and the remarkable tone. A movie (I Wish Someone Were Waiting For Me Somewhere) has also been released in January 2020. 
3 – Ensemble c'est tout – Anna Gavalda
This book tells about the meeting and then the arguments, the tenderness, the friendship, the reconciliations and everything that happens between four people living under one roof. Four people who had nothing in common to begin with and should never have met. A stammering aristocrat, an anorexic young woman, a stubborn old granny and a rude cook. All of them are full of bruises but have hearts ! You can also watch the movie 'Hunting and Gathering' (with Audrey Tautou and Guillaume Canet) based on this book. 
4 – Petit Pays – Gael Faye
In 1992, ten-year-old Gabriel lived in Burundi with his French father, an entrepreneur, his Rwandan mother and his little sister, Ana, in a comfortable expatriate neighborhood. Gabriel had a sweet childhood that will fall apart at the same time as this "small country" of Africa brutally battered by history. Gabriel sees with concern his parents separate, then the civil war looms, followed by the Rwandan tragedy. Violence invades it and everything changes. The author wrote this novel to shout out to the universe that they had happiness before becoming refugees, immigrants and migrants. Gaël Faye evokes the torments and questions of a child caught in a story that makes him grow up faster than expected.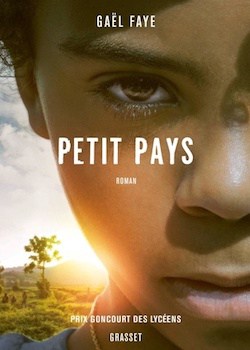 5 – La Première gorgée de bière et autres plaisirs minuscules  – Philippe Delerm
Philippe Delerm was professor of literature in Normandy so his writing is very poetic. You will discover about thirty short texts which show these little things from everyday life, real moments of unspeakable happiness. From picking blackberries, to the uncomplicated pleasure of savouring a banana-split, through the colorful magic of kaleidoscopes or the subtle peeling of peas.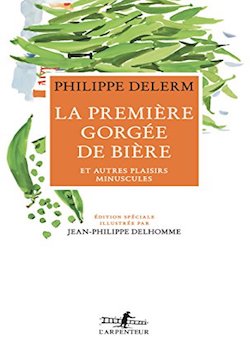 6 –  Les gens heureux lisent et boivent du café – Agnes Martin-Lugand
Agnès Martin-Lugand is the author of six novels, all critically acclaimed. 
Diane suddenly lost her husband and daughter in a car accident. From then on, everything freezes in her, except for her heart, which continues to beat. Lost in the limbo of memory, she no longer finds the path to existence. In order to escape those around her who urge her to get back on her feet, she decides to go to Ireland, alone.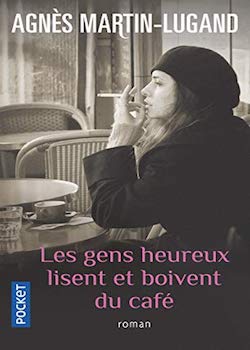 7 – Chanson douce – Leia Slimani
When Miriam, a mother of two young children, decides despite her husband's reluctance to take back her activity in a law firm, the couple starts to search for a nanny. After a severe casting, they hire Louise, who quickly wins the affection of the children and gradually occupies a central place in the household. However, little by little the trap of mutual dependence will close again, until the tragedy.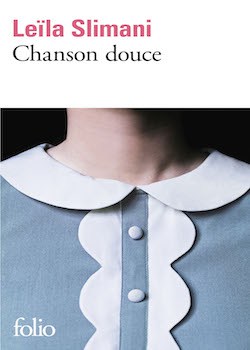 8 – L'amour dure trois ans – Frédéric Beigbeder
Another book that made a movie in 2011 (Love Lasts Three Years). Funny and cynical, the writing style is quite familiar.
"At first, everything is beautiful, even you. You can't get over being so in love. For a year, life is just a succession of sunny mornings, even in the afternoon when it snows. You write books about it. You're getting married, as soon as possible". This book is a very modern and auto-biographical love story. The character – a young "trendy" – remembers his beginnings in life when, full of illusions, he married Anne, the prettiest girl of his generation. He remembers that at the beginning of their love, everything was beautiful.  The whole novel is a funny and moving variation on this theme.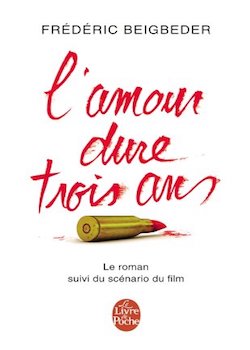 9 – Vous Revoir – Marc Lévy
In 2000, Marc Levy published his first novel Et si c'était vrai … Then comes Ou es-tu ? (2001), Sept jours  pour une éternité … (2003), La Prochaine Fois (2004) and one year later, Vous revoir (See you again) (2005). You could start with Et si c'était vrai as the characters are identical but this novel has more humour and unexpected twists. 
Marc Levy has been the most widely read contemporary French author in the world for more than eighteen years.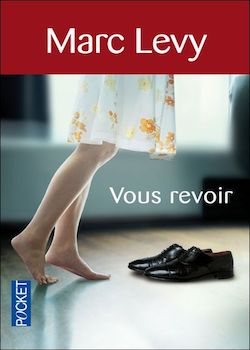 10 – La vie est un roman – Guillaume Musso
From novel to novel, Guillaume Musso has forged a unique bond with readers. Born in 1974 in Antibes, he began to write during his studies and never stopped. In 2004, the publication of "Et Après … " is a great success. Translated into forty-four languages, several times adapted to the cinema, all of his books have enjoyed immense popularity in France and around the world.
The story begins with Carrie's disappearance. The apartment door and windows were closed, the cameras in this old New York building didn't show any intrusion. The police investigation turned up nothing.
At the same time, across the Atlantic, a heartbroken writer takes refuge in a dilapidated house..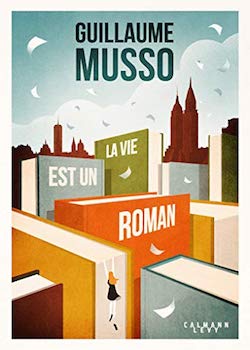 If you have any questions/suggestions regarding this list or would like to know more about my French classes, feel free to reach out via the contact form or by email bonjour@frenchwithagnes.com.
A bientôt !