Cours de français à Paris et en ligne
Pour apprendre le français efficacement et parler avec confiance

Références clients
Nous travaillons ensemble

Bonjour et bienvenue !
Combinant cours de français personnalisés et activités culturelles avec des francophiles, French with Agnes développe un monde créatif dédié à la francophonie.
Rejoignez-nous en ligne ou en personne quelque soit votre niveau. Les cours de français particuliers et en petit groupe sont animés par une tutrice en français passionnée. Vous viendrez pour une heure ou deux et vous resterez pour bien plus encore ! Trouvez le cours qui correspond le mieux à votre niveau et à vos souhaits. Suivez ma méthodologie afin de progresser rapidement sur les points de grammaire, le vocabulaire et la prononciation du français.
*** TOUS LES COURS SONT ACTUELLEMENT ORGANISÉS VIA SKYPE ou ZOOM ***
Nous sommes ouverts à tous. Contactez-moi où que vous soyez situés.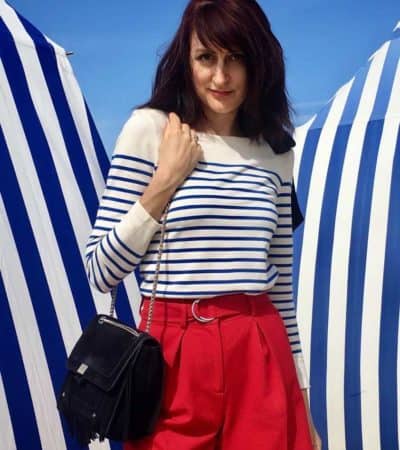 Pourquoi choisir French with Agnes ?
Communiquer en français comme un natif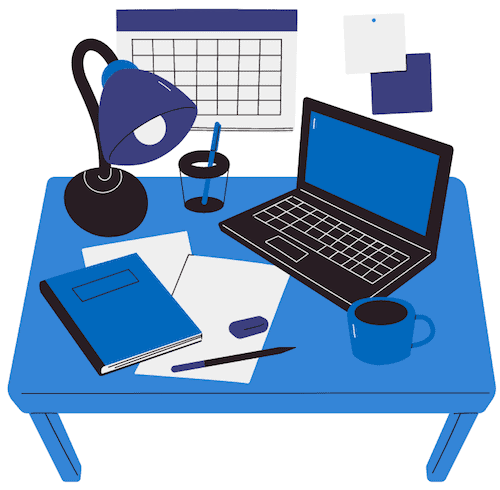 Comment se déroulent mes leçons en français ?
Témoignages de mes élèves en français
Emma Farnsworth
04/02/2021
French with Agnes has something for everyone! I would recommend her classes to anyone who asked. With so many different course options, Agnes makes it really easy to find the perfect fit for you to start learning French, no matter your language background or lifestyle! Not a single negative thing to say!
The 4 week course I took with Agnes was life changing. If you are serious about learning French, Agnes will be your best teacher.  She is very experienced, humorous, patient, and very organized. I learned a lot and practise this still today whilst living in France. Highly recommended.
Denise Libessart
28/12/2020
Great experience with Agnes. She's a dedicated teacher who makes sure you progress from one class to another. The lessons were fun and super well organized. I was impressed by the quality of her courses, and her patience with me! Thank you Agnes, I will come back 🙂
Fabulous experience with Agnes learning French online. Agnes is a very caring and considerate French tutor. She makes the learning process fun and exciting. She did everything she could to make sure I progressed rapidly. I was so impressed by her efforts to prepare carefully the classes in the past few weeks. I could see she has a big passion for teaching. Thank you again for your help and I'll talk to you (in French) next year. Merci chère Agnes
Agnes is a truly amazing French teacher! I was planning to go to Paris in October but this plan was interrupted by the CODIV19. Luckily, we managed to have lessons via Skype and I absolutely loved it. During the first class, she took the time to check my level of French and find out my interests. Agnes was also very flexible with scheduling. She is extremely patient, friendly and professional. She also suggested different materials and books so that I can study at home. I'm very happy as I progressed very quickly compared to previous classes I took in the past. I would definitely recommend her and will take more classes in 2021 ! Merci beaucoup Agnes !
I found myself in Paris for a month and wanted to use the opportunity to improve my rudimentary French. I explored the option of some language schools but mixed reviews and horror stories made me reluctant. Agnes came highly recommended and the one-to-one classes were perfect. We focused on reading, speaking, and listening and I found a noticeable improvement in all three over the course of the month. Agnes is very friendly and the learning environment is exceptionally welcoming. I felt very comfortable in the lesson and there was a great mix of conversation and exercise. 100% would book again when I return.
Marie von Veltheim
06/02/2020
I arrived in Paris with zero knowledge of the French language and within only 2 month, Agnes managed to give me a basic understanding of the language. The classes are clearly structured and tailored to the individual needs. Agnes made me always feel very welcome in her home and she is just fun to be around. I would highly recommend her and hope she can help you as well with learning the beautiful French language. Merci beaucoup Agnes 🙂
Agnes was so helpful and I really felt like my French has improved, in grammar, pronunciation, etc. Would highly recommend her as a French teacher!
Colin Featherston-Wilkinson
03/01/2020
French lessons with Agnes was a great experience! I took lessons 2-3 times a week from November through end of December. I was completely new to French and by the end, I had a good grasp on the basics. She was a great teacher, patient and flexible to focusing on what I wanted to learn. I also enjoyed chatting with her before lessons and during breaks. If I find myself back in Paris I will for sure go back for more lessons!
Agnes was a wonderful French teacher and she is a delightful person. I took 6 hours of private lessons with her during a recent stay in Paris, and it was so worthwhile! She teaches creatively, and with much kindness and patience, but always challenging. I plan to arrange further lessons the next time I am in Paris. I had fun exploring her charming neighbourhood after my lessons, and her apartment was very easy to find. Merci beaucoups Agnes! A bientot!
Des classes de français adaptées à vos objectifs et votre niveau
Progressez efficacement et durablement en français
Cours de français en ligne
Des cours de français en ligne sont disponibles avec Skype ou Zoom directement depuis votre maison, votre bureau ou de votre hôtel. Vous pouvez apprendre le français où que vous soyez dans le monde et selon votre emploi du temps
Cours de conversation en français
Mes cours personnalisés de français en ligne et à Paris permettent de vous encourager à utiliser vos compétences orales. Ainsi, vous vous sentez plus à l'aise en communiquant en français dans les diverses situations du quotidien.
Français pour professionnels
Les cours de français pour professionnels sont conçus pour vous aider à communiquer plus couramment avec vos clients et collègues français. Nous aidons aussi les étudiants souhaitant préparer des examens (DELF, DALF, ..)
Cours intensifs de français
Les cours intensifs sont parfaits pour développer rapidement vos compétences en Français. Vous améliorerez votre confiance dans les situations quotidiennes. Différents programmes sont proposés selon vos préférences.
Des questions sur mes cours de français ?
Je suis à votre écoute
FRENCH WITH AGNES
Cours de français en ligne et à Paris
N'hésitez pas à me contacter, je vous réponds dans un délai de 24 heures maximum
+33 (0)7 64 15 18 09
Des cours de français personnalisés à Paris
Découvrez le français selon vos besoins et vos centres d'intérêt