Personalized French lessons online and in Paris
A qualified French tutor to learn efficiently and engage confidently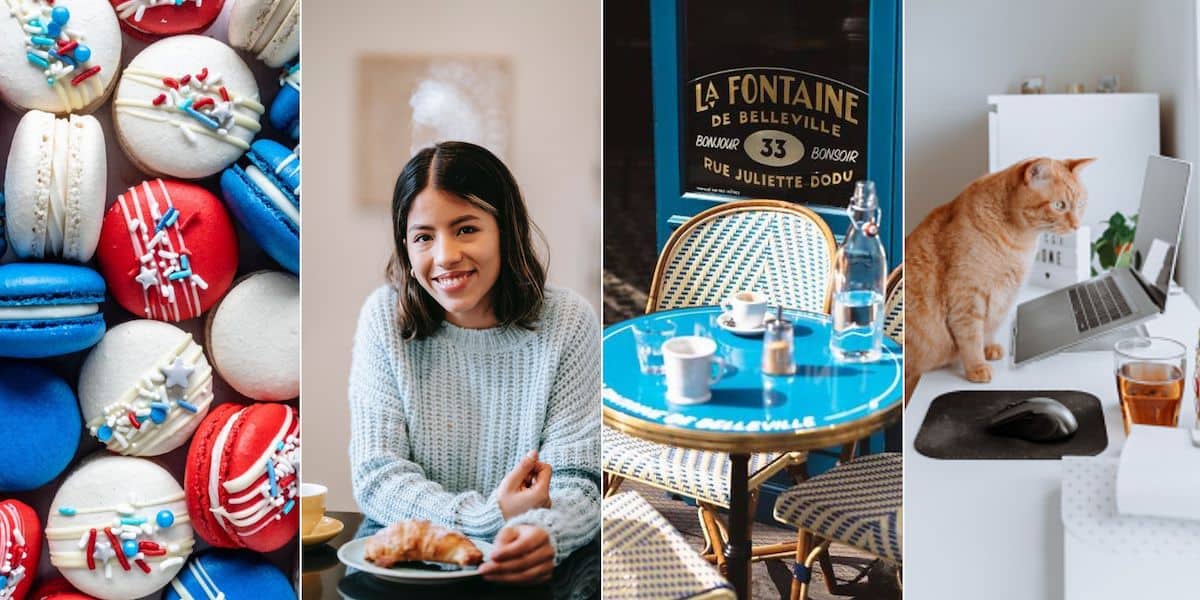 Bonjour et bienvenue !
Agnes offers a large selection of fully-immersive private French courses for all levels from complete beginner to expert ! Savvy French classes are personalized and available online or in-person.
Join me for private or small group French lessons, all led by an enthusiastic native-speaking French tutor. Virtual French lessons are organized with Skype, Zoom or Ms Teams, 7 days a week. You'll come for a one-hour class and stay for so much more ! Find the session that is best suited to your linguistic level and goals. Follow my teaching methodology for a seamless progression through :
the essential points of grammar
effective vocabulary useful for you
functional tips for a lasting progress
French with Agnes is open to everyone, everyday ! Contact me no matter where you are located.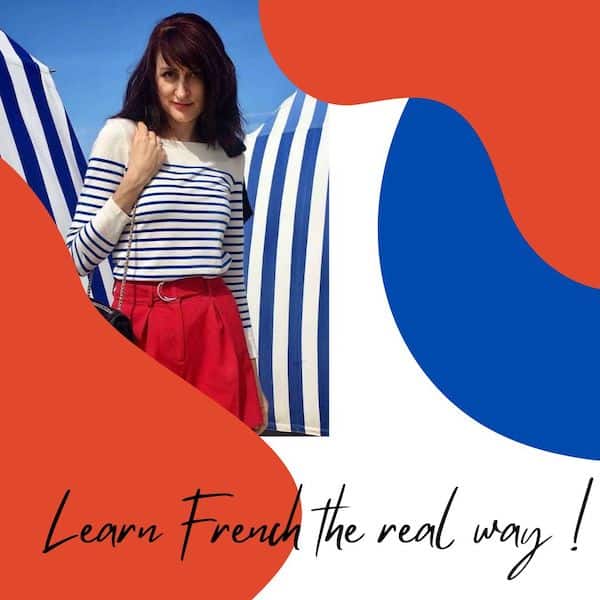 Why learning French with a private tutor ?
Speak French like a local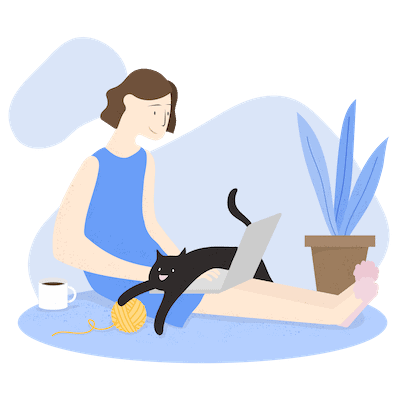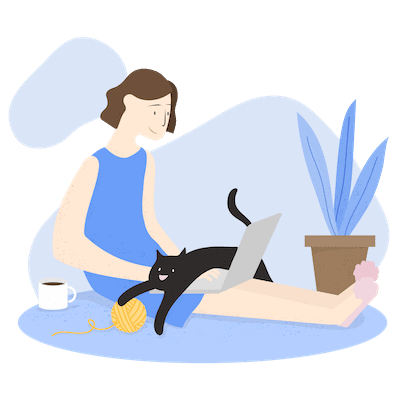 French lessons to progress quickly
French classes adapted to your goals and current level
Online French Courses
Online French courses
are available with Zoom or Skype to help you prepare your trip to France. Virtual lessons will fit your busy agenda, in the comfort of your home, office or hotel if you travel often.
French Conversation
From day one, the aim of my French Conversation Lessons is to encourage you to use your speaking skills. Bespoke sessions will make you feel comfortable with oral French in everyday situations.
French for Professionals
Business French classes are for professionals who need to communicate more fluently with their French clients and colleagues. We can also help you prepare a French job interview or a specific exam.
Intensive French Lessons
Intensive French Lessons are perfect to quickly and reliably develop your communication skills. You will improve your confidence thanks to various programs available 5 to 7 days a week
Preparation for French exams
The French exam preparation courses covers all sections of your DELF/DALF and other specific test. These classes help you with adaptive exercises, grammar reminders and mock exams.
Private French classes in Paris and online tutoring
Contact me today via the form below or by email : bonjour(at)frenchwithagnes.com
Experience my successful teaching method when you want, it's never too late ! Make sure it's the right fit before committing to your long term goal.
How it works :
Send me your preferred days, times and current level

I'll email you with scheduling options for your first class within 2 business days

We can also plan a free 15-minute call should you have further questions and needs
Book one class or a package of ten (with one free class)
We meet and voilà !
How are my French courses online and in Paris ?
Testimonials from my students
Agnes helped me basically go from zero to feeling comfortable with timely pronunciation, grammatical and cultural context. Edward H
Agnes is fantastic. Her courses are well structured and built specifically for you. The notes provided after each lesson are useful to review later on. Communication is always simple and prompt. Highly recommended.
Agnes is a wonderful teacher! She took the time to ensure I had concepts memorised and was patient when I had a hard time understanding the material. After 6 weeks of lessons, my understanding of the language has increased dramatically and conversation has become much easier in French. I look forward to working with her again in the future!
Adrianne Korchmaros
14/08/2023
I am so glad to have found Agnes! She coached me for a test and was very knowledgeable about what the test required and also very patient with going over and over the questions and answers in French. Currently, she's my much-needed French teacher -- I'd been trying to teach myself without a lot of success -- and now I'm learning a lot and speaking a lot during the lessons. Her manner is encouraging, she knows what I need to work on, and her lessons are entertaining. She's an excellent teacher.
I've been learning French with Agnes for a couple years, and she's wonderful! She tailors each lesson to my interests, which has really improved my speaking. As a native French speaker, she has provided invaluable insight into the language and culture. I recommend her lessons to everyone!
I took French in high school for many years and a lot of things still did not make sense to me. When I decided to move to Paris for school, I knew I needed a tutor. Agnes has provided me with very good classes, that are super easy to understand and which I still remember daily. Her classes are a good mix of conversation and learning all of the basics. What I enjoyed is that she doesn't just teach you formal French, but also some slang which will help you make French friends and talk more conversationally.
I've been taking lessons online with Agnes for over a year now - I absolutely love it! I suddenly had a desire to study French and searched online for a tutor suitable for beginners. I am so happy to have found Agnes. Within a few months I was already starting to hold conversations with ease and I'm continuing to improve with each lesson. I love that Agnes is patient, kind, and adapts the lessons to your specific needs; she also emphasizes conversation practice which is really important to me. She helps you learn to express yourself and bring your personality through the language which makes the process of learning so much more fun. I will take lessons with her forever if I can lol. Highly recommend!!
I shared several lessons for online sessions to practice speaking French with Agnes. She was very flexible in making all the arrangements and able to pick up on any subject that we initiated and was very happy to explain areas of grammar that were needed along the way. Many thanks!
Agnes has the patience of a saint. She has a very good handle of the difficulties adults face learning French from afresh. She's very professional and knows her stuff. I would recommend her.
Birgit Süßmilch
19/04/2023
Agnes' online Französischkurs ist fantastisch! Ihre Methode, die Grammatik einfach zu erklären, hat mir sehr geholfen und ich konnte schnell Fortschritte in meinem Französisch machen. Agnes ist eine engagierte und hilfsbereite Lehrerin, die immer Zeit hat, um Fragen zu beantworten und außerhalb des Unterrichts zu helfen. Ihr Kurs ist sehr gut strukturiert und organisiert, mit klaren Zielen in jeder Lektion, die es mir leicht gemacht haben, meine Fortschritte zu verfolgen. Ich würde Agnes Unterrichtsmethode jedem empfehlen, der Französisch lernen möchte und bin sehr dankbar für die wertvollen Lektionen, die ich bei Agnes gelernt habe.
I have taken multiple courses with Agnes now and my partner (who is French) has been really happy with my progression! Starting from a place where I had many gaps in my grammar and vocabulary and not much confidence in speaking, I have now passed the DELF A2 and am currently working toward B1. She is extremely patient when I get things wrong and adapts the lessons to the various areas I may want to concentrate on. I plan to continue with her and would definitely recommend!
Some organizations I have partnered with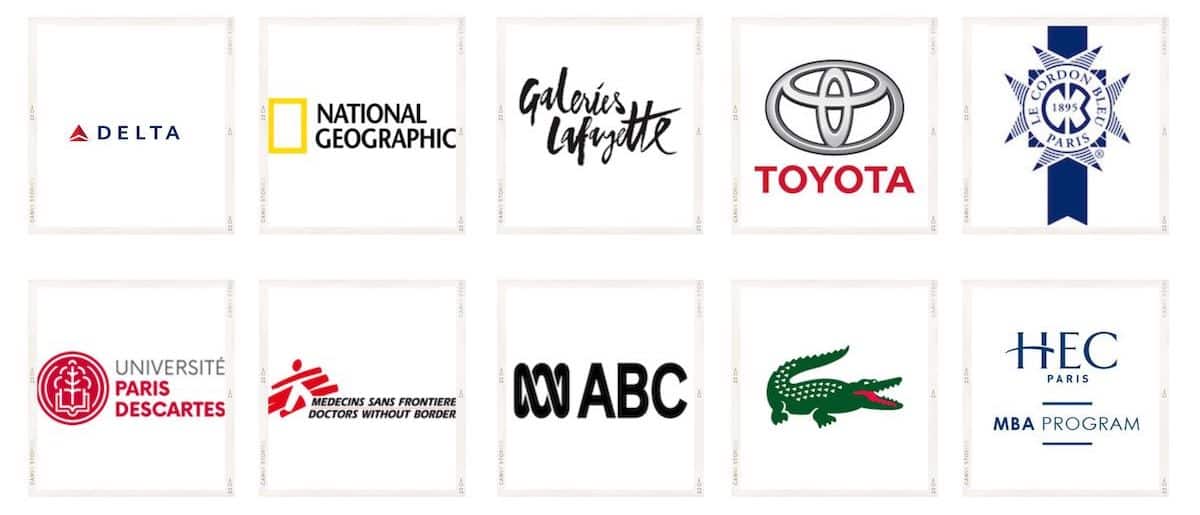 Your French Teacher Blog
Useful tips and insights into the French culture and language
5 great blogs to enhance your French Learning French online offers many advantages that traditional face-to-face teaching does not have. Indeed, online classes allow learners to progress at their own [...]
Le, la, lui, leur,.. : how to choose the correct pronoun in French ? Mastering the French pronouns is not an easy task. But it's one of the best things [...]