20 words for 2020 in France
What are the most popular words for the French people in 2020 ?
"Have you filled in your certificate before you go out shopping ?
"Would you like to use our click-and-collect service ? "
We would never have asked these questions in 2019 and yet they now sound so familiar.
2020 has been full of surprises than no one has asked for.  If a survey conducted by Odoxa in December shows that French people would use the words 'stress' and 'triste' to describe this year, I hope it brought a few positive changes for you. Maybe you have finally decided to start gardening, baking, doing DYI or taking intensive language lessons.
So what words really marked this year 2020 in France ? Some have been added to our dictionary as influenceur or feminicide while other anglicisms such as cluster or black bloc have become more common.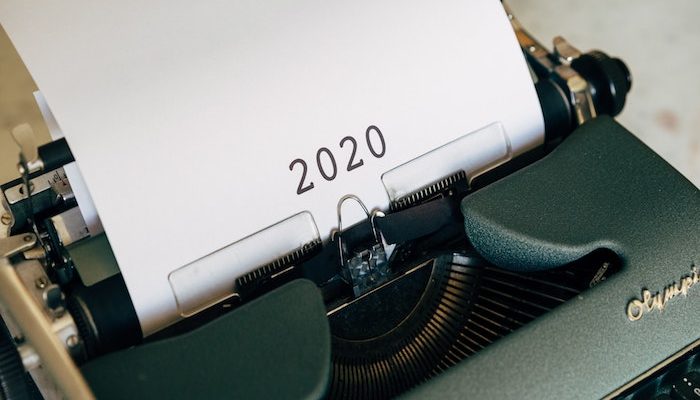 1 – Attestation (certificate)
Many certificates have been necessary this year. A derogatory trip certificate to prove the necessity of your trip, as well as a professional certificate if you were heading to your workplace. A third certificate has been created for the new quarantine: for school trips. This is where the biggest between the two lockdowns stands: this time, schools, junior highs and high schools remain open. A new box to tick on the derogatory trip certificate has been made for parents dropping their children to school.
2 – Black Bloc
Group of radical, anarchist or autonomous activists, organised to attack, often with violence, the symbols of the state and / or capitalism (law enforcement, banks, etc.) during demonstrations. Their name comes from their mode of travel, in a compact block, and their dress, black.
Unfortunately, they caused a lot of damage during protests and no solution has been found yet to reduce this violence.
3 – Cluster
More than 3,000 coronavirus clusters are being investigated in France as of December, particularly in nursing homes.
In the case of the Covid-19 pandemic, the health authorities use this term when at least 3 confirmed or probable cases occur, within a period of 7 days and which belong to the same community or have participated in the same gathering of people, whether they know each other or not.
4- Confinement / Déconfinement / Reconfinement
Gone were the days when we watched with a circumspect air the Italians spend their month of February trapped on their balconies. The arrival of the Covid-19 in France first resulted in the closure of restaurants, bars and shops on March 14, then frozen schools on March 16 and, finally, caused the lockdown of the whole country on March 17. An upheaval so sudden that Emmanuel Macron did not even dare to pronounce the name in his address to the French on March 16. He preferred to announce a reduction in travel "to what is strictly necessary", without neglecting the fact that "we are at war".
5 – Click and collect
More advantageous than home delivery, click and collect is an effective way to maintain or develop a business.
The health crisis has created constraints for professionals in terms of the physical reception of customers. It has also changed our behaviours: Consumers are buying more and more online and are also more inclined to discover brands that they were not used to buying until then.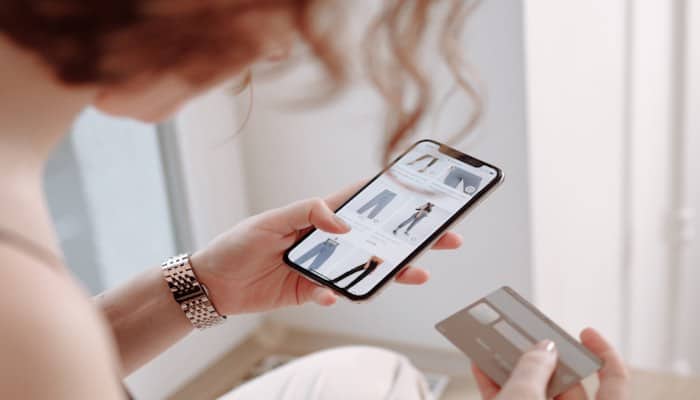 6 – Covid-19
We have seen and heard this word every day since mid-March when it seemed so far from us when it touched China and Europe in the fall of 2019. So much unknown surrounded this virus that our landmarks were severely destabilized. Firstly named le Covid (masculine noun), reference to the virus, it is now called la Covid (feminine noun) to describe the pandemic. If today our understanding and our approach to Covid-19 is different from the beginning, we do not yet have the necessary hindsight to know whether it is synonymous with what is cursed or rather the opportunity to reinvent ourselves. Either way, the Covid will be stuck in our memory forever.
You'll find information and guidance about the sanitary crisis on the official website of the French Government .
7 – Distanciel 
Online courses, online meetings, 2020 is the year of online learning. As opposed to face-to-face, this term refers to the fact that an event or a course is held in a digital version to be followed remotely for the people concerned, instead of bringing them together. The national education health protocol provides that half of the lessons are held at a distance in high school. In higher education, distance learning is compulsory, except for practical work.
In this context, my Online French Lessons have been very popular in 2020.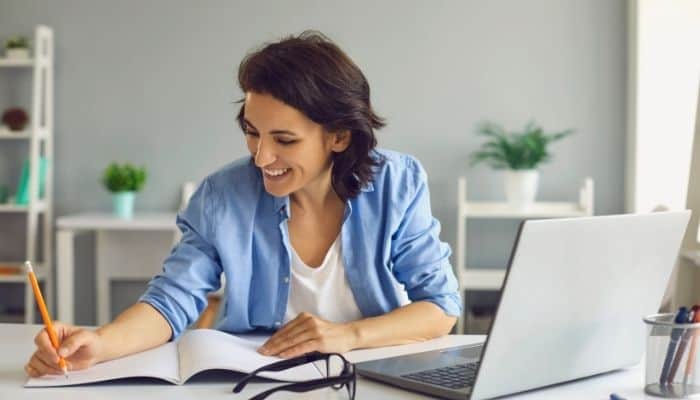 8 – Essentiel / non-essentiel
Because the debate on the "essential" character of goods is a headache, the government has also found itself embroiled in a debate over whether or not certain goods were "essential". Faced with multiple questions on a particular product or activity, he has published a list specifying the details of the products that may or may not be sold, which are based on the list of shops authorised to open.
Examples of non-essential businesses : theatres, cinemas, bars, restaurants, nightclubs, museums, hair salons, clothing stores, bookstores, florists, music schools, casinos, bowling, zoos, stadiums, fitness centres, …
9 – Exode urbain (urban exodus)
Leaving the big cities to go and settle in the countryside, this is the idea that would have crossed, with more or less insistence, the minds of many city dwellers during the first lockdown. There is a strong desire to live differently, to live elsewhere and to live outside the concrete asphalt, even more. They don't want to waste their life winning it.
If some French people have only thought about it, others have taken action. Mainly because they realized they could work from anywhere. The number 1 catalyst is of course work-from-home. This phenomenon mainly affects thirty-something who do not want to waste their life to gain it and are in search of meaning.
10 – Frugalisme (equivalent of FIRE, Financial Independence Retire Early)
Lifestyle consisting of living below one's means and saving in order to quit working life well before the legal retirement age (around 35-40 years old), with the aim of withdrawing from the consumer society.
Between 40 and 60% of net income is saved, with food, leisure, transport and housing stations being particularly targeted and reduced.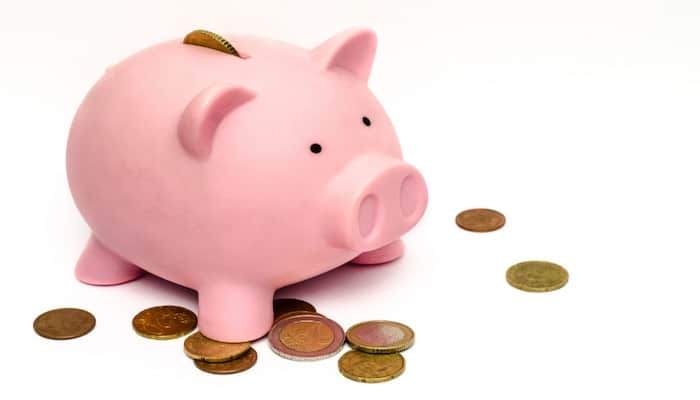 11 – Feminicide 
Murder of a woman or a young girl, because of her belonging to the female sex. With 146 women killed by their partner or ex-spouse last year, the number of these murders increased by 21% in France.
At the start of 2020, several measures were put in place: an anonymous and free phone number intended for women victims of violence and their entourage; training and awareness-raising e-learning has been introduced in police academies and in police stations; a danger assessment grid has been made available to law officials who receive the victims.
12 – Gestes barrières  (barrier gestures)
Stronger than the words of 2020, there are actions … and barrier gestures.  Wearing a mask, social distancing, regular hand washing, airing rooms, coughing in your elbow,… These actions have orchestrated the fight against the spread of Covid. Already used in prevention campaigns against influenza, the expression "barrier gestures" has now integrated the current vocabulary and should not leave it in 2021.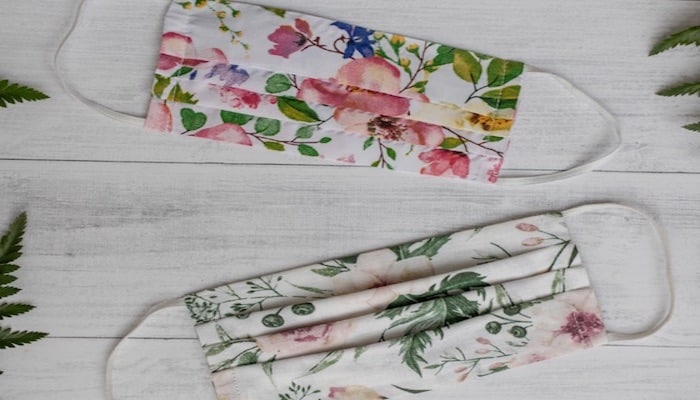 13 – Glottophobie (glottophobia or accent discrimination)
Discrimination or mockery related to a person's accent is called "glottophobia". The discovery of this word came with the arrival to the forefront of the political scene of Jean Castex, appointed in July to the post of Prime Minister.
The Southwestern accent of the prime minister has been described as "country accent" by several political editorialists. Remarks which brought back the idea of ​​sanctioning any discrimination linked to accent.A new draft law was adopted in November by the Assembly. Discriminating against a person because of their accent could be punished by three years in jail and a fine of 45,000 euros.
14 – Hydroxycloroquine
Chloroquine and hydroxychloroquine are approved for the treatment of certain autoimmune diseases, such as rheumatoid arthritis and lupus, as well as for the treatment and prevention of malaria. The summaries of product characteristics and package leaflets for all medicinal products containing hydroxychloroquine or chloroquine are currently under review.
15 – Influenceur
Person who, through his or her social position, notoriety and / or media exposure, has great influence over public opinion, or even decision-makers.  Because of his popularity and his expertise in a given field (fashion, for example), he/she is able to influence the consumption habits. Many companies use these Instagram influencers to promote their products/services instead of normal advertising.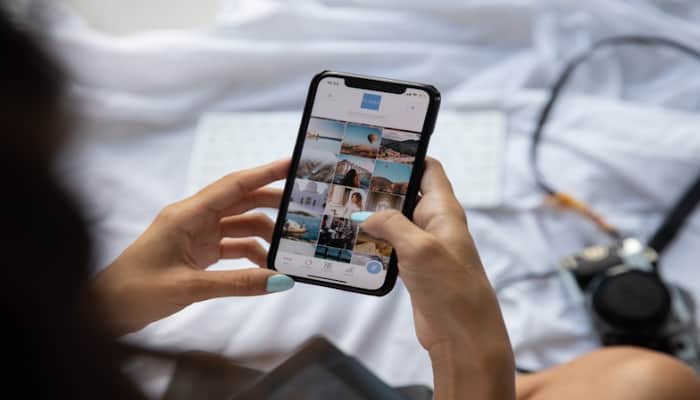 16 – Megxit
Modeled after Brexit, the "Megxit" refers to the withdrawal of Harry and Meghan, Duke and Duchess of Sussex, from their royal activities. The couple explained that they wanted to be "financially independent" and take care of their family, with the arrival of their son Archie in May 2019. They will therefore no longer represent the queen during their meetings.
17 – PCR test (polymerase chain reaction)
Naive, you discovered in 2020 that your nostrils were unsuspectedly deep when you had to take your first PCR test to find out if you had Covid-19. Asymptomatic or not, member of a cluster or not, same thing. You must have experienced this rather unpleasant moment, perhaps several times, often after waiting for many minutes in a line a meter away from your fellow citizens.
18 – Separatisme
The term "separatism" has since been used by the government to denounce attacks on the values ​​of the Republic, mainly within the framework of radical Islamism. "The problem is Islamist separatism," said Mr Macron. Criticised for its stigmatisation of Islam, the text has since been renamed "bill consolidating republican principles".
19 – Téléconsultation (remote consultation)
Teleconsultation is a new way to facilitate our access to health care throughout France, including in areas where there are few health professionals. It allows for faster patient care and follow-up, in particular by preventing waivers of specialist advice or too long consultation times. It is also a way for patients to avoid unnecessary travel or having to go to the emergency room. It also promotes coordinated care between health professionals.
"The number of acts performed each day in December is still 10 times higher than the levels at the start of the year: from 1,500 video views performed each day in January to 17,400 today" on Doctolib.
20 – Zoom
From 2019 to 2020, the download rate of the Zoom application, an app initially mostly used for enterprise communication, was rather steady before experiencing a drastic increase in March 2020, due to a high rate of businesses switching to the home office way of working, as a reaction to the coronavirus lockdown in France. In April 2020 it was downloaded approximately 900 000 times. The pandemic has become a windfall for videoconferencing.