The greatest singers for French learners
How do you learn French with music? Honestly, you can't just listen passively and expect to become fluent thanks to magic ! Luckily, you'll find in this article some of the greatest singers for French learners. We'll also give a few tips to progress in French with your favorite musicians.
If there's a lot of resources to study French online, you can complement your knowledge with apps, podcasts and songs.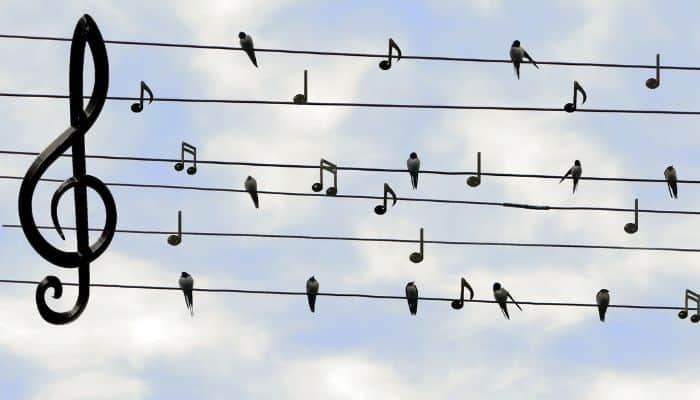 Table of content :
Why studying French with music ?
Francophone artists to help you learn French faster
Singers for advanced French learners
Tips to improve your French with music
Why studying French with music ?
Studying French with music will help you improve pronunciation, broaden vocabulary knowledge and even deepen grammar understanding. No matter what level you're at, there's music for everyone's taste !
It's a fun way to learn new vocabulary
Music is known to help learners to memorize vocabulary and sentences. This technique is based on repetition and constant exposure. Therefore, it's easier to remember words in a specific context or situation.
In addition, songs provide relevant words and useful phrases. The brain will associate vocabulary and idioms that you can apply to real-life situations. It's more effective than just memorizing a list of words without context.
You can improve your French comprehension
Moreover, we can also use songs to develop broader comprehension and listening skills. Instead of focusing on individual words, you can guess meaning at first, and then verify these predictions as you read the lyrics.
Songs are very short texts, yet they can express a lot. This short length makes song lyrics ideal to develop your comprehension skills intensively.
Songs give you an inside look at the French culture
At last, knowing French culture is important when you try to learn the language. In addition to French series, books and movies, music is definitely useful to help you approach French culture.
Indeed, you develop an understanding of how the people think and act in a given situation. Songs are one of the best ways to immerse yourself in France and help you progress efficiently.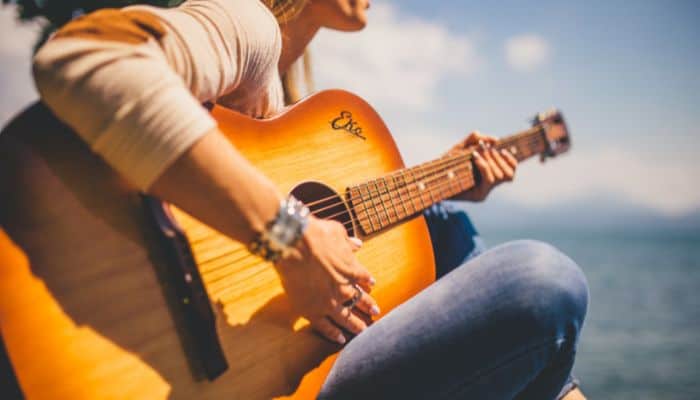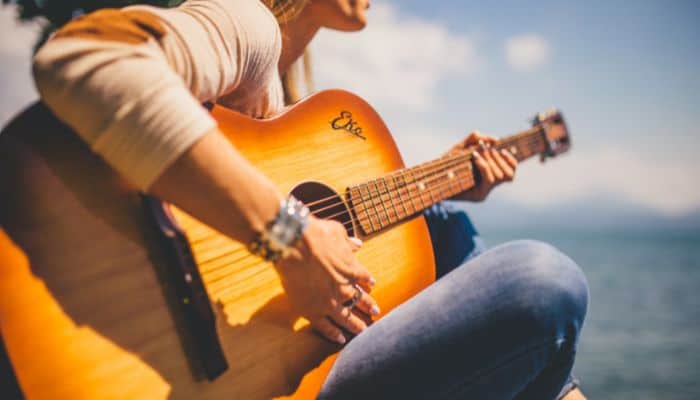 Francophone artists to help you learn French faster
Choosing only a few artists for your French learning is hard ! On Chante France, you will get a selection of the 50th most beautiful French songs. Additionally, the following Francophone artists will help you learn French faster :
Seven famous singers to make you love French
Jean-Jacques Goldman, Au bout de mes rêves.
There also are so many great songs to choose from : Je te donne ; Là-bas ; Quand la musique est bonne,..
France Gall, Musique. 
She also sung many pop hits and powerful tunes such as Résiste, Evidemment, Il jouait du piano debout.
Francis Cabrel, Je l'aime à mourir
Several other songs are iconic to France : Je t'aimais, je t'aime, je t'aimerai ; Petite Marie ; La cabane du pêcheur ; La corrida. 
Claude François, Comme d'habitude.
A French classic that Frank Sinatra recorded as My Way. Claude François has a lot to catchy songs such as Alexandrie, Alexandra ; Cette année-là ; Belles ! Belles ! Belles !
Edith Piaf, L'hymne à l'amour. 
Probably one of the most beautiful love songs in French. If you like Edith Piaf's singular voice, additional songs you should listen are : La vie en rose ; Sous le ciel de Paris ; Non, je ne regrette rien.
Florent Pagny, Savoir Aimer.
This song has a nice clear voice and sharp sentences. Other stunning tunes with meaningful lyrics by Florent Pagny include : Et un jour une femme ; Chanter ; Ma liberté de penser.
Pascal Obispo, A qui dire qu'on est seul.
With a sensitive and heartfelt voice, Pascal Obispo participates in many charitable causes in real life. More songs to listen should be : Millésime ; L'envie d'aimer ; Tombé pour elle.
French lyrics to enhance your knowledge
In addition, you can find a lot of francophone lyrical genius to enhance your French skills.
Excellent songwriters : Charles Aznavour, Georges Brassens, Jacques Brel, Patrick Bruel, Jacques Dutronc, Michel Berger, Michel Jonasz, Michel Sardou, Alain Souchon, Laurent Voulzy.
Artists with a distinctive voice : Daniel Balavoine, Barbara, Dalida, Maxime Le Forestier, Serge Gainsbourg, Johnny Halliday, Françoise Hardy, Patricia Kaas, Renaud, Véronique Sanson.
Singers for advanced French learners
Culturally speaking, many of these francophone artists can grant you a glimpse of the world of French music. However, they may use more complex idioms, slangs, and grammatical shortcuts. You should really enjoy them if you are already familiar with the artists mentioned above !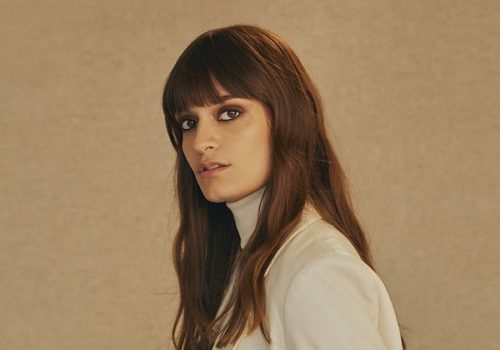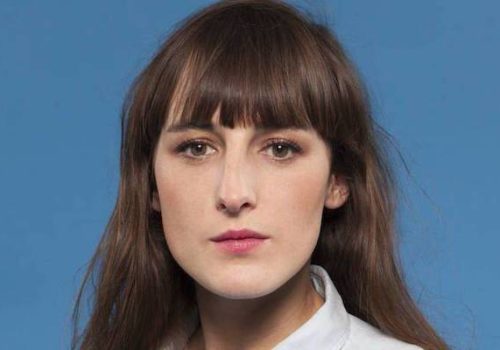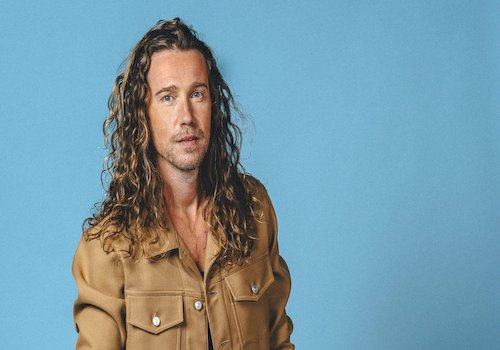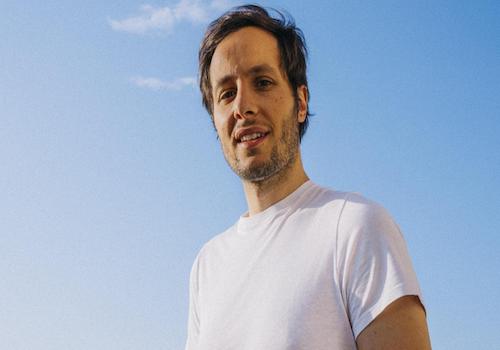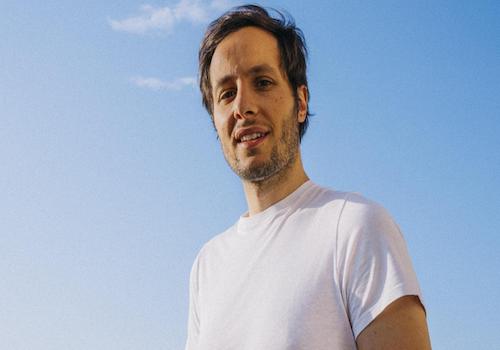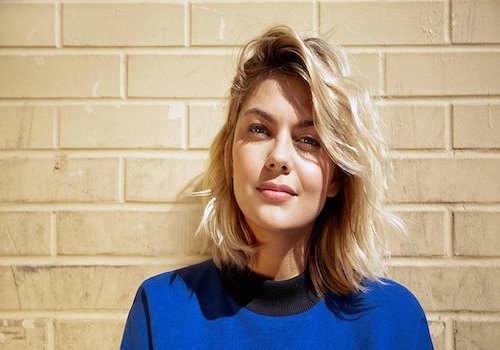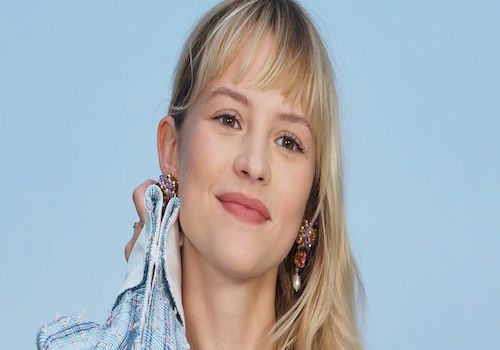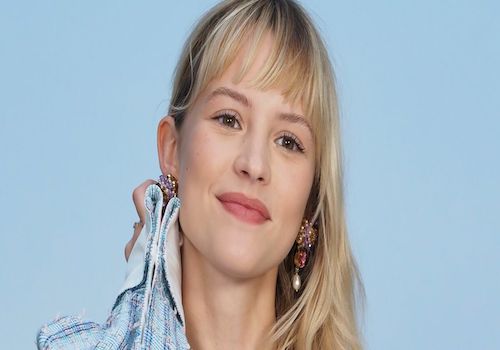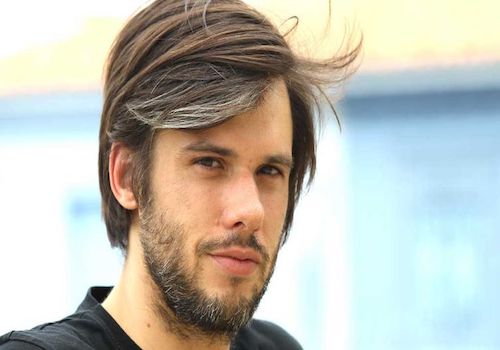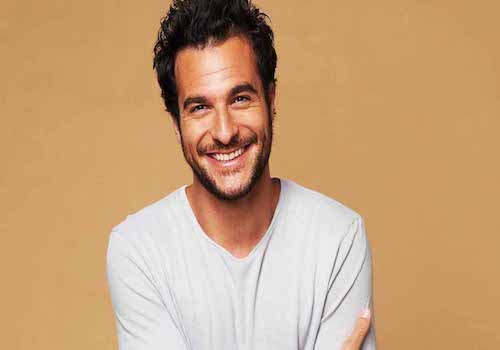 Lastly, if you are not a beginner in French, I can also recommend you to listen to : Calogero, Matthieu Chedid, Indochine, Mika, Gerald De Palmas, Eddy de Pretto, Stromae, Vitaa et Slimane, Zazie.
Tips to improve your French with music
Music is a great tool for acquiring a second language. There are fun and fascinating ways to learn French without relying only on textbooks.
Choose artists that match your level in French
First, slower paced music is the best starting point when you are a beginner.
Children's music can also be an excellent resource if you are just starting out. This way, you will learn basic French vocabulary and pronunciation. You could also listen to Disney songs. You may already know them in your mother tongue so the lyrics will be easier to remember.
Listen to French songs with lyrics first
Of course, learning French with music is only effective if you know what you are listening to.
Don't listen to a song over and over again without understanding it ! It's really recommended to look up the words, write them down and make flash cards. Afterward, once you get used to the vocabulary and accent of the singer, you can listen without the lyrics.
Select voices and genres you enjoy
Next, following your own interests, you will be able to sustain your motivation and reach a high level of French proficiency. With the diversity of types of music in French, you should have no problem finding a favorite genre and/or artist.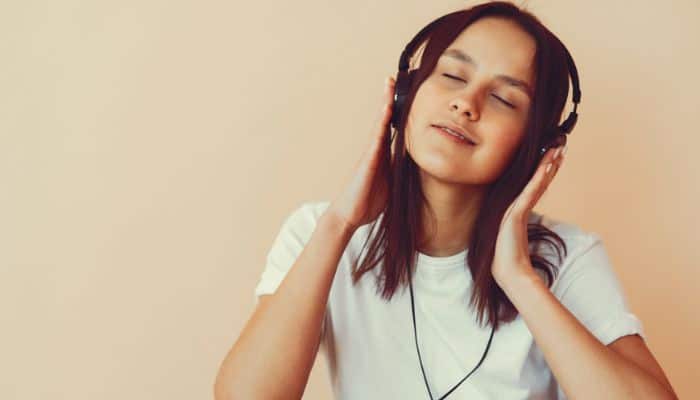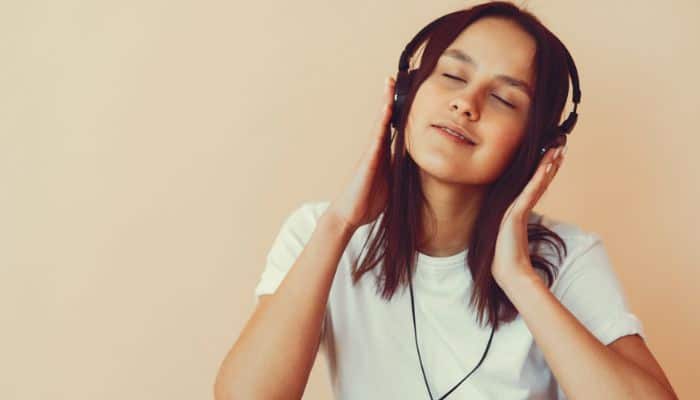 Would you like to study a few songs and/or discover new francophone artists ?  Learn French you won't find in a textbook thanks to Agnes ! Feel free to get in touch today for more information about my tailored French courses.