How to talk about clothes in French
In this lesson, we are going to see how to talk about clothes in French.
If you ever find yourself on a shopping spree in France, being able to describe accurately what you want will save you time and money! It's also a very good ice-breaker in French conversation with locals.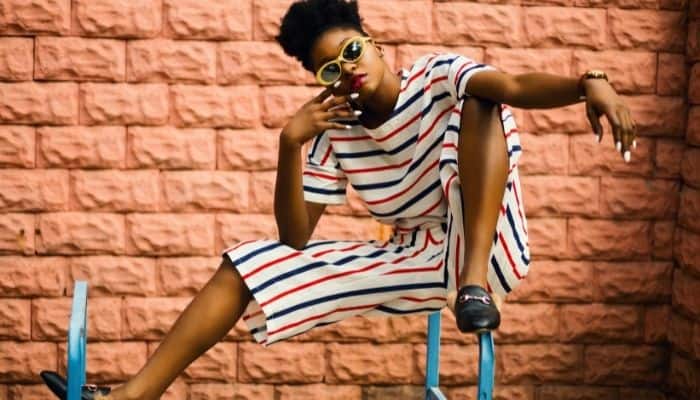 Table of content :
Clothes in French : the most common verbs
Basic clothing vocabulary
Talking about fabrics in French
Underwear and beachwear
Footwear
Knowing useful accessories in French
French expressions with clothing
Clothes in French : the most common verbs
When shopping, you need to learn a few key French verbs to be able to communicate with the shop attendants. People working in clothing stores may ask lots of questions ; therefore it's a good idea to understand these verbs.
Aller bien/mal à quelqu'un = to suit someone nicely/badly
Enlever = to take off
Enfiler = to slip into / to put on
Essayer des vêtements = to try clothes
S'habiller = to get dressed
Se déshabiller = to get undressed
Laver des vêtements = to wash clothes
Mettre = to put on
Porter = to wear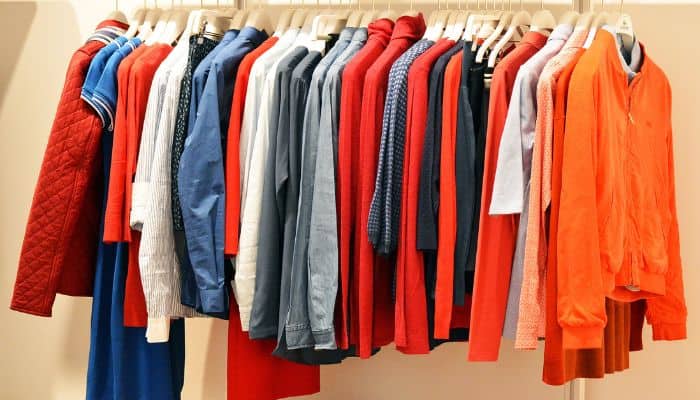 Basic clothing vocabulary
The French word for a piece of clothing is "un vêtement" (masculine). However, clothes are usually used in plural: "les vêtements". When we talk about an outfit, we say "une tenue". In slang, you'll often hear "les fringues". Let's see more in details some more key vocabulary.
Key clothing items in French
Une chemise = a shirt
Un costume = a suit
Une jupe = a skirt
Un haut = a top
Un manteau = a coat
Un pantalon = pants
Un pull = a sweater
Une robe = a dress
Un short = shorts
Un survêtement = a tracksuit
Une veste = a coat / a jacket
Useful clothing phrases in conversation
La taille = the size
La pointure = the shoe size
Quelle est votre taille / votre pointure ? = What's your size / shoe size ?
Je fais du 36/38/40.. ou du S/M/L.. = I'm size 36/38/40 (for clothes and shoes)
Je chausse du 39/40/41.. = I'm size 39/40/41 (only for the shoes)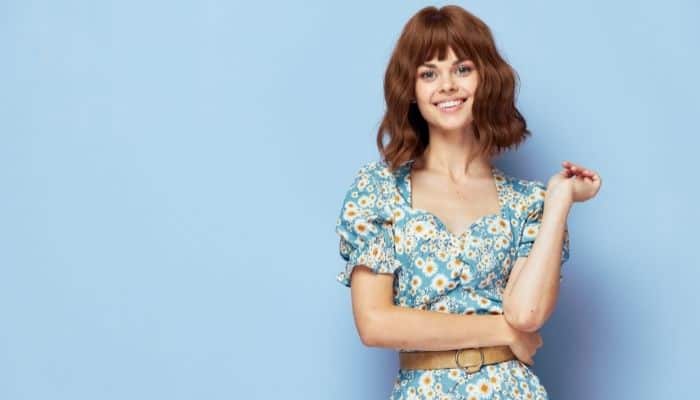 Underwear and beachwear
Knowing a few words of French lingerie can make you avoid some embarrassing moments. You will find below some practical terms for French underwear and beachwear.
Underwear terms
Des bas = pantyhose
Un body = a bodysuit
Un boxer / un caleçon = men's brief
Des chaussettes = socks
Des collants = stockings
Une culotte = women's panty
Un soutien-gorge = a bra
Un slip = underwear
Un string = a thong
At the beach
Un maillot de bain une pièce = a one-piece swimsuit
Un maillot de bain deux pièces ou bikini = a bikini
Un short de bain = swimming shorts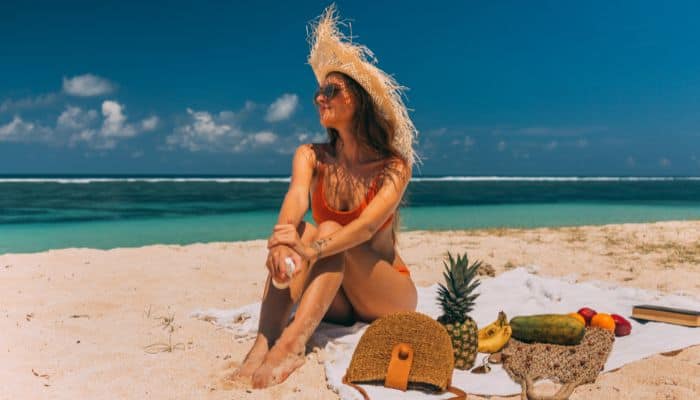 French footwear vocabulary
Although French women love their high-heels, the use of comfortable shoes can sometimes be vital ! Let's see the different types of footwear in France.
Des ballerines = ballerinas
Des baskets ou des tennis = runners / sneakers
Des bottes = boots
Des chaussures de marche ou de randonnée = hiking shoes
Des chaussures plates = flat shoes
Des mocassins = loafers
Des sandales = sandals
Des talons aiguilles / des talons hauts / des escarpins = high-heels
Des tongs = flip-flops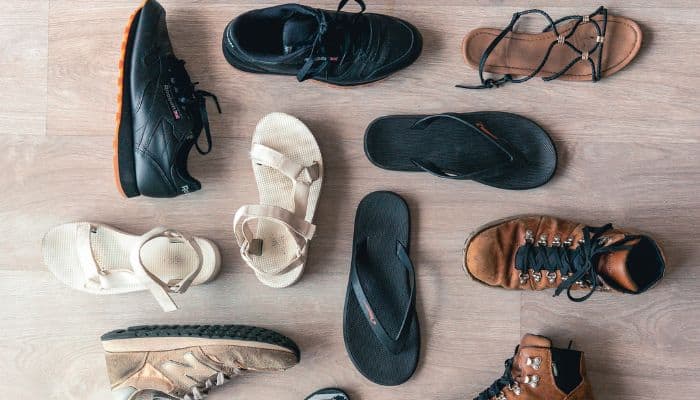 Knowing useful accessories in French
If you'd like to complete your look with some trendy accessories, read on !
Different hats in French
Un béret = a beret
Un bonnet = a winter hat
Une casquette = a cap
Un chapeau = a hat
Other accessories
Une ceinture = a belt
Une écharpe = a scarf
Un foulard = a headscarf
Des gants = gloves
Des lunettes  = glasses
Des lunettes de soleil = sunglasses
Un sac = a bag
Un sac a dos = a backpack
Un sac à main = a handbag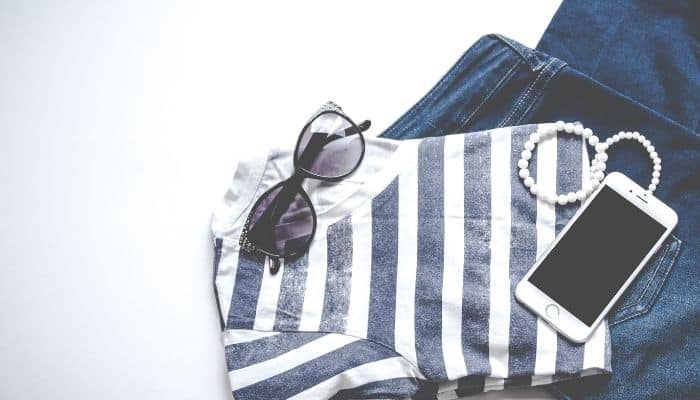 French expressions with clothing
French language has a lot of idioms, as we've seen with the colours or the food for example. The same applies with clothing, as you can see below :
Ca te/vous va comme un gant = (it fits you like a glove) it suits/fits you very well
Changer d'avis comme de chemise = (change opinion as a shirt) to often change your mind
Etre sur son trente-et-un = (to be on your 31st) to be very elegant/well dressed
N'avoir rien à se mettre = to have nothing to wear
Se prendre une veste = (to take oneself a jacket) to come a cropper
Se serrer la ceinture = to tighten the belt
Trouver chaussure à son pied = (to find the shoe for your foot) to find the right partner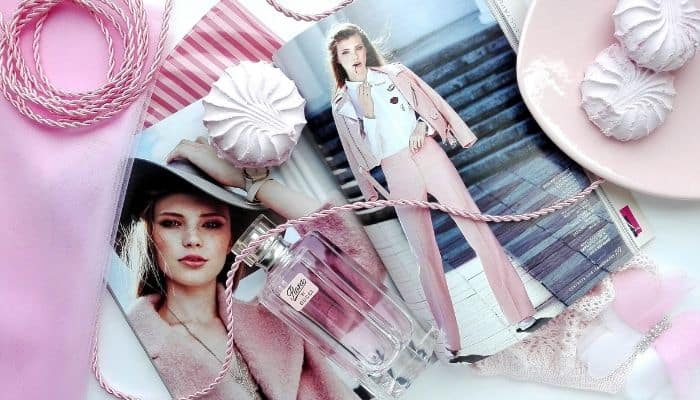 I hope you enjoyed today's blog ! For the fashionistas and advanced learners, I recommend to read the French Vogue.
You can easily build French vocabulary, practice pronunciation, and more with French with Agnes, anywhere in the world. Do not hesitate to get in touch should you wish to follow your dream about learning French.