How do I know my level in French
Reach the next stage of your French learning journey
Language skills are not always easy to self-assess or evaluate by yourself. Before enrolling into French courses, I often get the question : 'How do I know my level in French?'
Indeed, it's essential for your tutor to have a rough idea about your level. First, this will help him or her to provide you with tailored guidance. Then, it will also give a perspective and goals to reach the next stage of your French learning journey.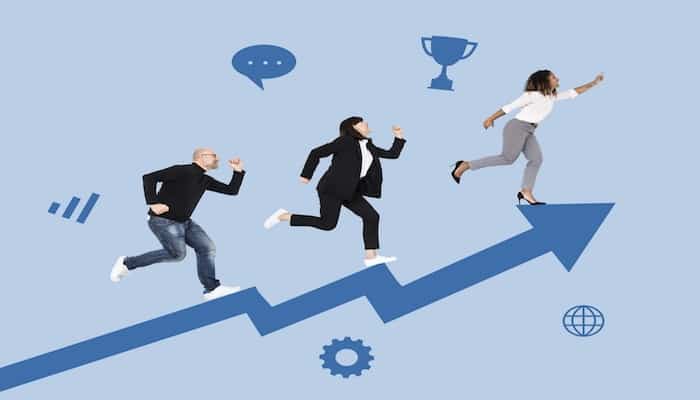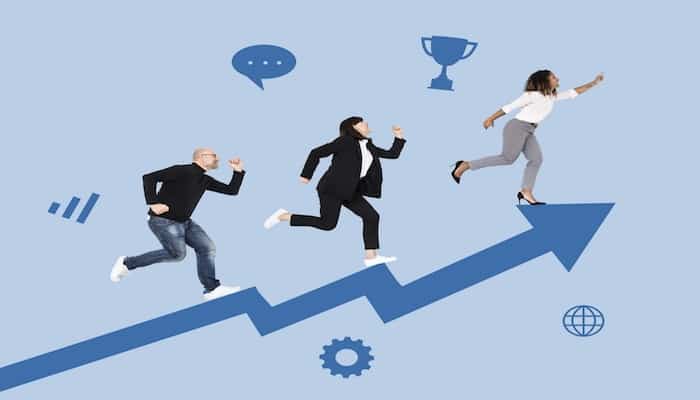 Generally, answers are : 'I can read a bit of French but I find it difficult to communicate with locals'. Another scenario could be: 'I'm able to navigate in Paris but can't quite understand French speakers'. But what exactly does that say about your overall level of French? And what would you really write on your resume? The guide below will reply to the frequently asked questions and help you make lasting progress.
What are the different levels in French ?
Why it is important to know your level ?
How long does it take to reach a higher level ?
What are the different levels in French ?
From Elementary to Advanced
The different levels in French are defined by the CEFR (Common European Framework of Reference) for languages. The Cambridge University for the Council of Europe initially developed this framework. It was primarily a reference scale to assess people's English levels and help design English courses. It is now used in all European languages with success. It has become the standard for the rest of the world.
Today, the scale has 6 levels :
Elementary : A1 and A2
Intermediate : B1 and B2
Advanced : C1 and C2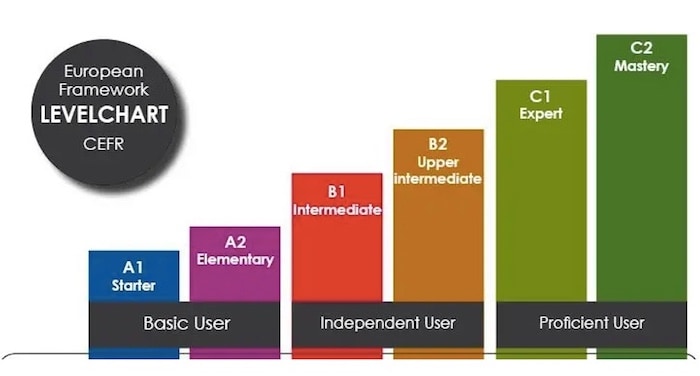 Level A1 Beginner
The beginner level in French can be sufficient if you are travelling to France as a tourist. However, it would be challenging – at least in the beginning – to live in France and work there. You would have to rely on English for all your contacts but can improve your French pronunciation skills.
What do you know as a beginner French student ?
You can use some simple familiar expressions that help you satisfy basic needs. You can order a coffee or a croissant for instance.
'What is your name ? Where do you live ? What is your job ?' are simple questions that you can answer
Interacting in a simple way when the person talks slowly and clearly is possible
Intermediate level (A2)
At a level A2 in French, you should cope when going through everyday situation (ordering in a restaurant, booking a hotel room). However, your understanding skills may still be too low to fully comprehend a tour guide during a visit for example.
You may also find it difficult get the stakes of a French business meeting or colleagues discussions.You have attained some vocabulary and can get simple things done in French. Lots of people leave school with this level. It's a good beginning and will help you navigate in France!
How do you communicate with a French level A2 ?
You understand common sentences that are widely used (personal information, questions about shopping or your immediate environment,…)
You successfully communicate about simple tasks, familiar topics and matters of immediate need
But you will be quickly lost as soon as the topic gets more complex or unfamiliar. People speaking too fast also represent an issue at this stage. Listening to podcasts or watching movies without subtitles may be a challenge.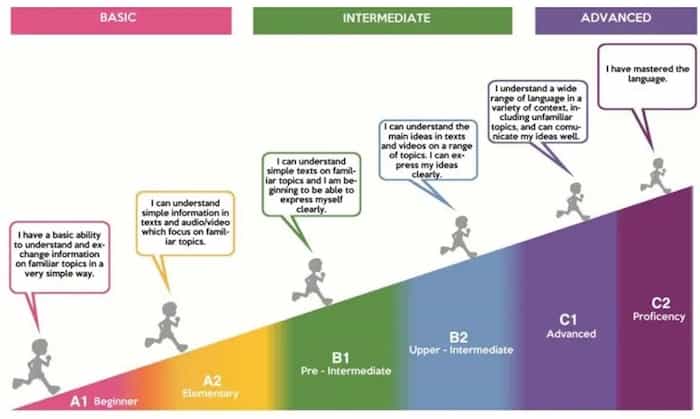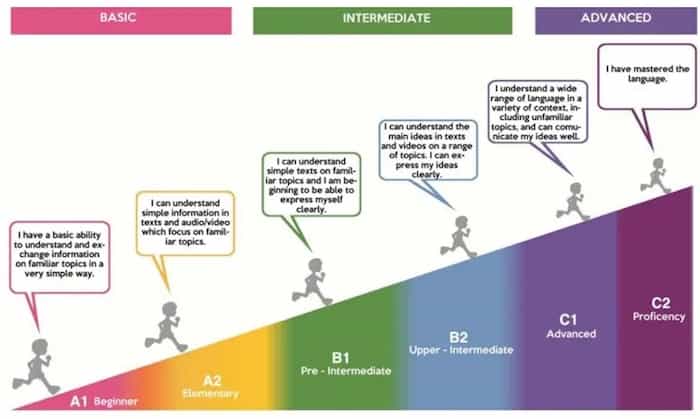 B1 - Intermediate level
Bravo ! You are an 'independent speaker' according to the CECR. you should be able to meet new people more easily. Your level is compatible with holding a French speaking job so long as the requirements are not too high.
What does it mean to have an intermediate level in French (B1) ?
You understand anything that is said clearly and refers to pretty standard terms (work, education, interests, etc).
Travelling through a French speaking country should be easy and elementary
You successfully communicate about familiar topics and things you are passionate about
You can describe events, experiences, goals and provide arguments to explain your ideas.
Upper intermediate - level B2 in French
Travelling, surfing on the French web, spoken and written communication with locals should be no problem at all at this level. However, you might still lack some vocabulary or idioms in more specialised areas.
This is the level that is recommended for high-skilled professions working in France : engineers, architects, managers, scientists, doctors, lawyers,..
You could also take a DELF B2 exam at this level.
What are your language skills with a level B2 ?
You understand the essential content of any abstract or practical communication, even in a complex text
You communicate in a spontaneous way. You can work in French and there will be not hiccups in your communication with French locals
You can express yourself in a clear and detailed way on a wide range of topics. You can give your opinion on current affairs and outline the drawbacks and advantages of doing anything.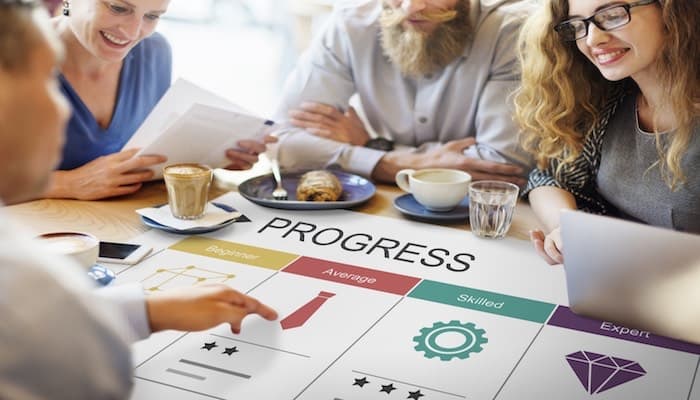 Advanced level of French - C1
Living and working in France is not a problem for you at the level C1. You can apply to pretty much any job and score as well as a native French speaker. You might just have to learn some technical vocabulary, but that will not be a challenge.
How do you feel when communicating in French with a level C1?
You understand a large variety of complex and long texts. You can grasp implicit meanings
Your use of French is flexible in many areas of your life (personal, professional, social)
You can speak about complex topics in a well-structured way. You have excellent control over how you organise and articulate your speech
You can express yourself spontaneously and fluently.
C2 - Proficiency level of French
Finally, at this last level of the French CEFR you are bilingual (or almost bilingual) and have an absolute mastery of the French language.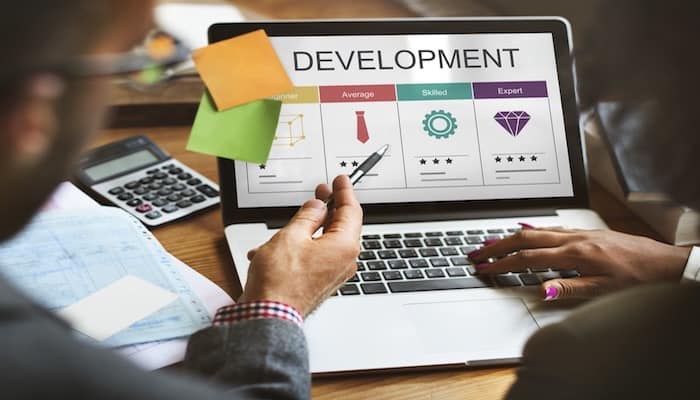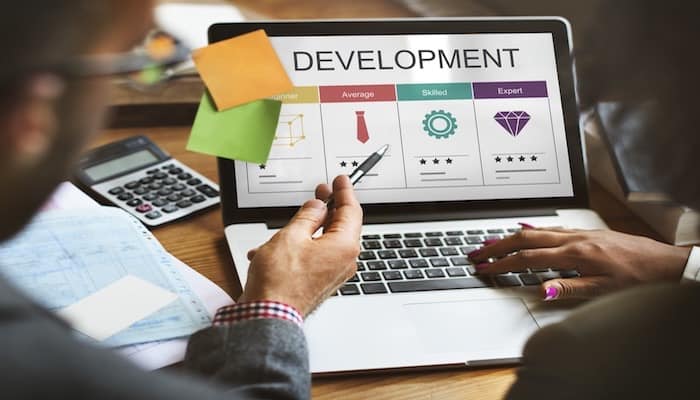 Why it is important to know your level ?
Knowing your level makes it easier to improve
Unless you have reached the Holy Grail, the 'near bilingual' level, you will always have room to improve. However, how can you progress if you don't know where you're starting from?
The main reason to know your French level is that you'll know how much you need to progress. And, more importantly, your private tutor will have a better idea about the curriculum he or she needs to create for you.
A beginner in French doesn't have the same learning needs as someone with an advanced level. If I'm aware of your level, I will be able to work with you on your weaknesses and the skills we need to focus on.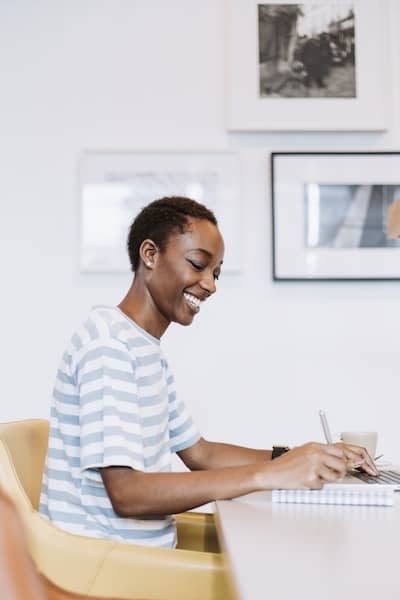 Make your resume stand out
Writing a resume can represent a real dilemma.
Is it better to say 'beginner' (I don't want to lower my abilities) or 'intermediate' (I need the job, after all!) level of French?  Should you separate the 4 skills as well (listening, reading, writing, and speaking) or group them in 2 groups?
The main thing I could tell you is don't lie on your resume ! If the job implies a good level of French and you barely know how to use 'être' and 'avoir', then just write 'beginner'. This way, you will avoid a potentially embarrassing situation during the interview.
If you'd like to know more, read our article on how to prepare for your job interview in French.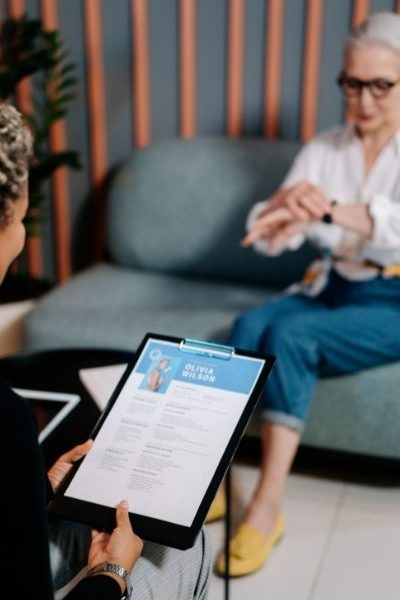 Recognize your achievements with a certification
Knowing your French level is essential if you'd like to study or work in France. There are several French exams that certify your level of mastery of the French language. These diplomas can be a validation of your expertise and a real advantage professionally. If you'd like to prepare French exams, feel free to get in touch. I'd be delighted to partnering up with you.
The most common exams are :
DELF (Diplôme d'études en langue française), level A1 to B2
DALF (Diplôme approfondi de langue française), level C1 and C2
DILF (Diplôme Initial de Langue  Française), level A1
TCF ( Test de connaissance du français), A1 to C2
There are many tests available online to get a better idea about your current level. For a great start, you could try to pass the one available on RFI (free – 15 questions).
How long does it take to reach higher level ?
Factors that determine your progress learning French
The number of hours needed to sound like a native French speaker depends on various factors such as:
Your native language: If your native language is related to French in some degree then you will learn faster. You will recognize vocabulary and grammar rules.
Knowledge of other languages: When you know two or more languages, you are able to acquire a new language more rapidly.
Living in or travelling often to a French speaking country: You already have an invaluable conversation practice
Time for self-study: The more time you invest doing self-study the faster you will be able to progress
Being exposed to other accents will also help you improve your listening skills tremendously !
Finally, a strong motivation is the secret ingredient to learn any language. If you are determined to obtain good results, there is a lot more chance of success.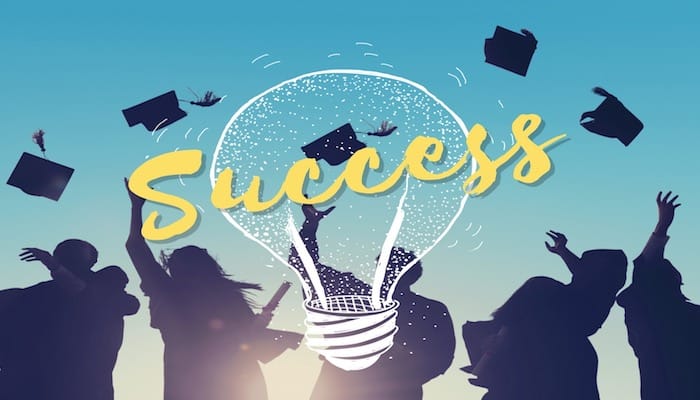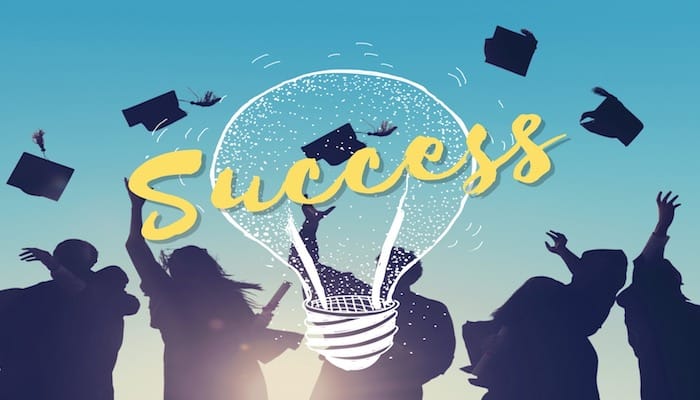 Your progress in French
For all these reasons and more, you will find on internet many answers to your question : 'how many hours do I need to go from one level to another?'
Some say it would take from 350 to 490 hours of intensive French training to reach a B1 level if you are beginner. Others even give an exact number of 360 hours. Sincerely, this seems a nearly impossible question to reply without having met the student previously and assess the language skills. But this will be discussed regularly during classes and when progress is assessed.
In conclusion, I hope you've found this reading useful. If you have any questions or comments, do not hesitate to reach out to me using my contact form. A bientôt !