Personalized French lessons in Paris and online
A French tutor to learn efficiently and engage confidently

They study French with me
Companies I collaborate with

Bonjour et Bienvenue !
Combining personalized private French courses and cultural activities with francophiles, French with Agnes paves the way to a creative French speaking world for learners of all levels.
Join us online or in-person for private or small group French classes, all led by an enthusiastic native-speaking French tutor near you. You'll come for a one-hour class and stay for so much more. Find the class that is best suited to your linguistic level and goals. Follow my teaching methodology for a seamless progression through the points of grammar, vocabulary and useful tips.
*** ALL CLASSES ARE CURRENTLY ORGANIZED ONLINE VIA SKYPE or ZOOM ***
We are open to everyone. Contact me no matter where you are located.
Why learning French with a private tutor ?
Speak like a French native !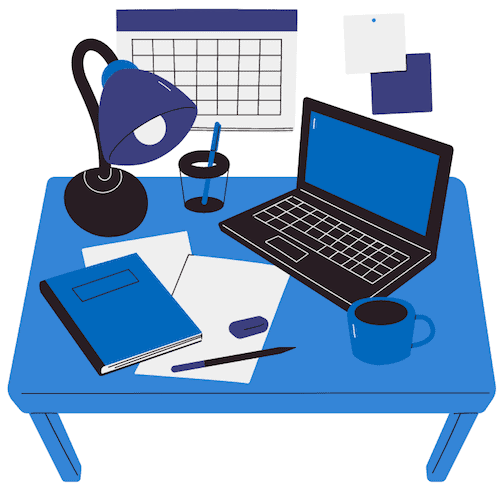 French lessons to progress quickly
French classes adapted to your goals and current level
Online French Courses
Online French courses are available with Skype to help you prepare your trip to France or to fit your busy agenda, in the comfort of your home, office or hotel if you travel often.
French Conversation
From day one, the aim of my French Conversation Lessons is to encourage you to use your speaking skills and ensure you feel comfortable with oral French in everyday situations
French for Professionals
French classes for professionals who would like to communicate more fluently with their French clients and colleagues or for students who would like to prepare for exams
Intensive French Lessons
Intensive French Lessons are perfect to quickly develop your communication skills and to improve your confidence in everyday situations. Various programs are available.
How are my French courses online and in Paris ?
Testimonials from my students
Emma Farnsworth
04/02/2021
French with Agnes has something for everyone! I would recommend her classes to anyone who asked. With so many different course options, Agnes makes it really easy to find the perfect fit for you to start learning French, no matter your language background or lifestyle! Not a single negative thing to say!
The 4 week course I took with Agnes was life changing. If you are serious about learning French, Agnes will be your best teacher.  She is very experienced, humorous, patient, and very organized. I learned a lot and practise this still today whilst living in France. Highly recommended.
Denise Libessart
28/12/2020
Great experience with Agnes. She's a dedicated teacher who makes sure you progress from one class to another. The lessons were fun and super well organized. I was impressed by the quality of her courses, and her patience with me! Thank you Agnes, I will come back 🙂
Fabulous experience with Agnes learning French online. Agnes is a very caring and considerate French tutor. She makes the learning process fun and exciting. She did everything she could to make sure I progressed rapidly. I was so impressed by her efforts to prepare carefully the classes in the past few weeks. I could see she has a big passion for teaching. Thank you again for your help and I'll talk to you (in French) next year. Merci chère Agnes
Agnes is a truly amazing French teacher! I was planning to go to Paris in October but this plan was interrupted by the CODIV19. Luckily, we managed to have lessons via Skype and I absolutely loved it. During the first class, she took the time to check my level of French and find out my interests. Agnes was also very flexible with scheduling. She is extremely patient, friendly and professional. She also suggested different materials and books so that I can study at home. I'm very happy as I progressed very quickly compared to previous classes I took in the past. I would definitely recommend her and will take more classes in 2021 ! Merci beaucoup Agnes !
I found myself in Paris for a month and wanted to use the opportunity to improve my rudimentary French. I explored the option of some language schools but mixed reviews and horror stories made me reluctant. Agnes came highly recommended and the one-to-one classes were perfect. We focused on reading, speaking, and listening and I found a noticeable improvement in all three over the course of the month. Agnes is very friendly and the learning environment is exceptionally welcoming. I felt very comfortable in the lesson and there was a great mix of conversation and exercise. 100% would book again when I return.
Marie von Veltheim
06/02/2020
I arrived in Paris with zero knowledge of the French language and within only 2 month, Agnes managed to give me a basic understanding of the language. The classes are clearly structured and tailored to the individual needs. Agnes made me always feel very welcome in her home and she is just fun to be around. I would highly recommend her and hope she can help you as well with learning the beautiful French language. Merci beaucoup Agnes 🙂
Agnes was so helpful and I really felt like my French has improved, in grammar, pronunciation, etc. Would highly recommend her as a French teacher!
Colin Featherston-Wilkinson
03/01/2020
French lessons with Agnes was a great experience! I took lessons 2-3 times a week from November through end of December. I was completely new to French and by the end, I had a good grasp on the basics. She was a great teacher, patient and flexible to focusing on what I wanted to learn. I also enjoyed chatting with her before lessons and during breaks. If I find myself back in Paris I will for sure go back for more lessons!
Agnes was a wonderful French teacher and she is a delightful person. I took 6 hours of private lessons with her during a recent stay in Paris, and it was so worthwhile! She teaches creatively, and with much kindness and patience, but always challenging. I plan to arrange further lessons the next time I am in Paris. I had fun exploring her charming neighbourhood after my lessons, and her apartment was very easy to find. Merci beaucoups Agnes! A bientot!
For a better idea about the French classes, you can read all my trusted reviews
Your French Teacher Blog
Useful tips and insights into the French culture and language
Ten French books for beginnersStart learning French with great books A question I often get from beginner students who made the effort to start learning French and don't want to [...]
French tutoring lessons
French classes to fit your needs and interests