Private French lessons in Paris and online
Tailored French classes with a certified teacher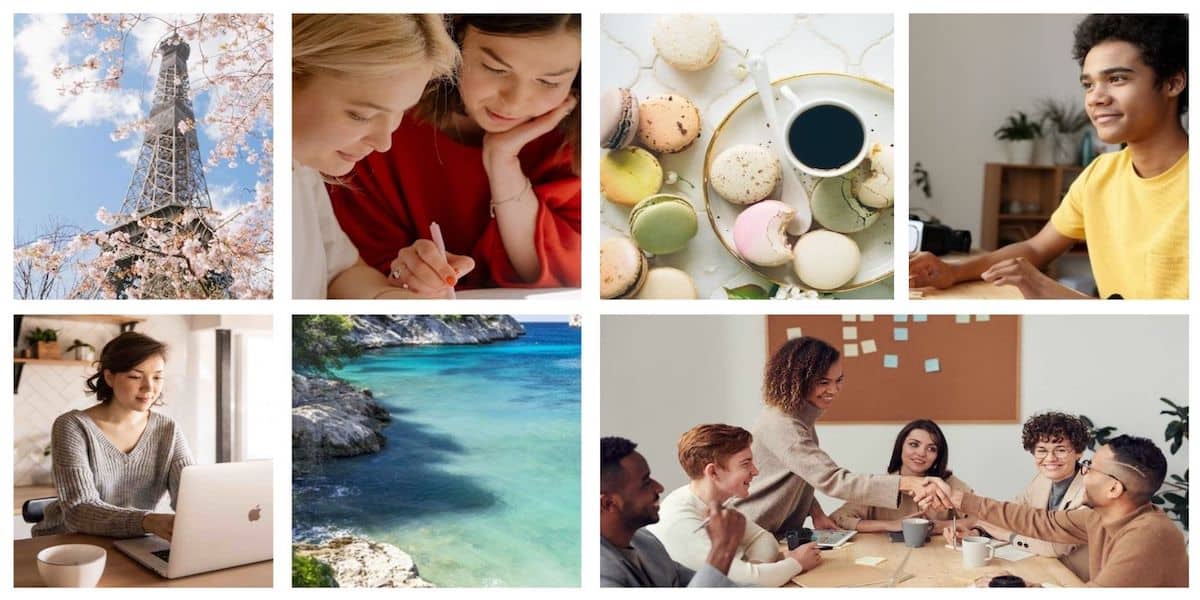 How are my French courses online and in Paris ?
Read the reviews of my students
Agnes is a wonderful and patient teacher. She speaks very good English as well, and helped me practice and further study French while in Paris. She was gentle and patient with my mistakes or things I didn't know, and is very kind and pleasant to chat with as well. Her location is easy to find and in a great area. I highly recommend her if you're looking to do some French in Paris!
Over a 5 week period we covered a number of topics, the class was a good mix of teaching, written & oral and I came away feeling more confident with a much better understanding of the grammatical elements. I intend to practice what I have learned so far and I would certainly use Agnes again if I find myself struggling to progress
Agnes is lovely. She is very patient and friendly. Most importantly she doesn't pressurise or stress you out. The environment is very relaxed and great for learning. I booked 8 sessions to improve my basic french and confidence speaking. My partner (who is french) is very impressed with my progress and I can definitely see/hear the improvement. I highly recommend seeing Agnes no matter what your level is.
I found Agnes highly professional and experienced.  She applied the appropriate test to ascertain our level, and from there she gave us very interesting exercises that kept us talking and talking in French, correcting us as necessary. My objective was to regain fluency and my husband's was to become less hesitant, and these objectives have been fully met. In summary, I highly recommend Agnes.
After completing a month of lessons at the Sorbonne, I was able to work with Agnes on my conversational skills and to consolidate what I have learned. Actually, it is more than that - she helps with reading and listening skills too. She also recommends books to read and always open to exploring your interests. The subjects and themes she chooses for the sessions are incredibly entertaining and informative. I look forward to seeing Agnes again when I am in Paris to practice and improve my French. Merci beaucoup, Agnes!
French lessons to progress quickly
French classes adapted to your goals and current level
Online French Courses
Online French courses are available with Skype to help you prepare your trip to France or to fit your busy agenda, in the comfort of your home, office or hotel if you travel often
French Conversation
From the first lesson, the aim of my French Conversation Lessons is to encourage you to use your speaking skills and ensure you feel comfortable with oral French in everyday situations
French for Professionals
French classes for professionals who would like to communicate more fluently with their French clients and colleagues or for students who would like to prepare for exams
Intensive French Lessons
Intensive French Lessons are perfect to quickly develop your communication skills and to improve your confidence in everyday situations. Various programs are available.
Why studying French with Agnes ?
Speak like a French native
Flexible : you can register when you like, without any administration fees
Rapid : you progress up to 4 times quicker with private classes than in a group. You can ask as many questions as you need
Efficient : the lessons are adapted to your level, preferred teaching style and personal interests
Native : classes are in French, with a French native qualified teacher
Convenient : you can learn in Paris and/or online with Skype from anywhere in the world
Honest : only 100% Satisfaction rate on Google by my students. I have also worked with many prestigious companies (Air France, Galeries Lafayette,…)
You can try a first lesson at the regular price with no obligation to purchase further classes.
Feel free to contact me today via the form below or by email. I reply within 24 hours.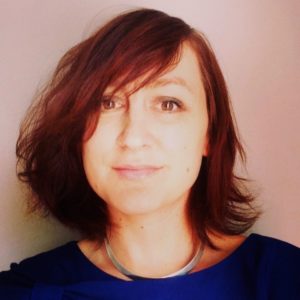 FRENCH WITH AGNES
Private French classes in Paris and online tutoring
+33 (0)7 64 15 18 09
French with Agnes Blog
Useful tips and insights into the French culture and language
How to say 'no' in French We saw a few weeks ago that we have over 20 different ways to nuance the yes in French. We're going to see today [...]
Useful apps to practice French In conjunction to French podcasts , French books and perzonalized French lessons, language apps are a great way to keep up your practice and establish [...]
Client references
Thank you for your trust
Personalized French lessons
French classes to fit your needs and interests