Personalized French lessons online and in Paris
A qualified French tutor to learn efficiently and engage confidently

They study French with me
Thank you for your trust

Bonjour et Bienvenue !
Combining private French courses and activities with francophiles, French with Agnes paves the way to a creative French speaking world. French classes are personalized for learners of all levels, online or in-person.
Join me for private or small group French lessons, all led by an enthusiastic native-speaking French tutor near you. Virtual French lessons are organized with Skype, Zoom or Ms Teams 7 days a week ! You'll come for a one-hour class and stay for so much more. Find the class that is best suited to your linguistic level and goals. Follow my teaching methodology for a seamless progression through :
the essential points of grammar
effective vocabulary useful for you
functional tips for a lasting progress
French with Agnes is open to everyone, everyday ! Contact me no matter where you are located.
Why learning French with a private tutor ?
Speak like a French native !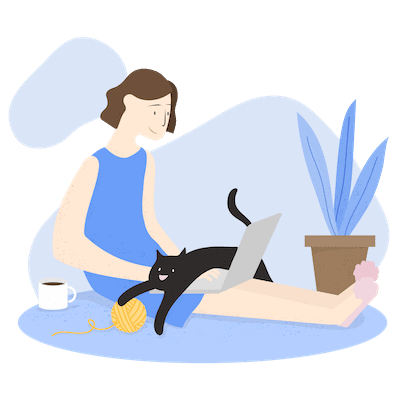 French lessons to progress quickly
French classes adapted to your goals and current level
Online French Courses
Online French courses
are available with Zoom or Skype to help you prepare your trip to France. Virtual lessons will fit your busy agenda, in the comfort of your home, office or hotel if you travel often.
French Conversation
From day one, the aim of my French Conversation Lessons is to encourage you to use your speaking skills. Bespoke sessions will make you feel comfortable with oral French in everyday situations.
French for Professionals
Business French classes are for professionals who need to communicate more fluently with their French clients and colleagues. We can also help you prepare a French job interview or a specific exam.
Intensive French Lessons
Intensive French Lessons are perfect to quickly and reliably develop your communication skills. You will improve your confidence thanks to various programs available 5 to 7 days a week
How are my French courses online and in Paris ?
Testimonials from my students
Jennifer Morgan
16/05/2022
An excellent teacher - always very well prepared with an intelligent and encouraging approach.
I did an intensive with Agnes and it was very helpful. She is very organized, patient and has a great sense of humor. Highly recommend!
I found the lessons very useful as I could converse in French about topics which I chose and which are relevant to my job and to my actual situation.
Extremely helpful! Agnes is clearly a highly experienced teacher, and tailored the sessions to my level at all times. Very patient and kind too. Would highly recommend.
Agnes is very well prepared for all her classes, and her teaching process is very effective so that you understand and remember all the lessons. Her notes and exercises at the end of each class are very helpful, and I was surprised at how much I learned in one month. I highly recommend her for anyone wanting to learn or improve their French.
Working with Agnes dramatically helped my adjustment to living in Paris. She did a great job at assessing my competency and creating lessons that helped me learn new concepts while also reinforcing what I already knew. I would highly recommend working with her.
Lucia Lain Amador
05/11/2021
I fully recommend learning french with Agnes. My level was a mix of speaking B2 and writting B1 and Agnes really adapted the course to my needs. In addition her advice and training to prepare for interviews was really helpul. I will probably repeat again in the future!
Victoria Riches
29/09/2021
It was such a pleasure to learn French from Agnes! The classes were tailor fit to my needs, interests and learning style. While learning another language can feel overwhelming, Agnes is always patient and encouraging. My classes were inspiring and always a great conversation! I would recommend to anyone who is prepared to embark on regular, reliable and content packed classes. I am a much more confident French speaker having learned from Agnes 🙂
It was a rewarding and challenging 15 hours over 5 days intensive programme with Agnes. She catered to my needs which was focusing on improving conversational skills but when she noticed any mistakes or areas of improvement she takes the time to explain and to ensure clarity before moving on. The content of the syllabus were very interactive and interesting, though the classes were intense at 3h at a time her enthusiasm for her students was evident!
Emma Farnsworth
04/02/2021
French with Agnes has something for everyone! I would recommend her classes to anyone who asked. With so many different course options, Agnes makes it really easy to find the perfect fit for you to start learning French, no matter your language background or lifestyle! Not a single negative thing to say!
For a better idea about the French classes, you can read all my trusted reviews
Your French Teacher Blog
Useful tips and insights into the French culture and language
The pronouns que and qui in French Simple relative pronouns que and qui in French are used to connect two sentences. They are invariable, so you don't have to worry [...]
French tenses you need to know Once you start feeling confident with the present tense in French, you may want to explore other options. But if we have over 20 [...]
French tutoring lessons
French classes to fit your needs and interests