Personalized French lessons online and in Paris
A qualified French tutor to learn efficiently and engage confidently


They study French with me
Thank you for your trust


Bonjour et Bienvenue !
Combining private French courses and activities with francophiles, French with Agnes paves the way to a creative French speaking world. French classes are personalized for learners of all levels, online or in-person.
Join me for private or small group French lessons, all led by an enthusiastic native-speaking French tutor near you. Virtual French lessons are organized with Skype, Zoom or Ms Teams 7 days a week ! You'll come for a one-hour class and stay for so much more. Find the class that is best suited to your linguistic level and goals. Follow my teaching methodology for a seamless progression through :
the essential points of grammar
effective vocabulary useful for you
functional tips for a lasting progress
French with Agnes is open to everyone, everyday ! Contact me no matter where you are located.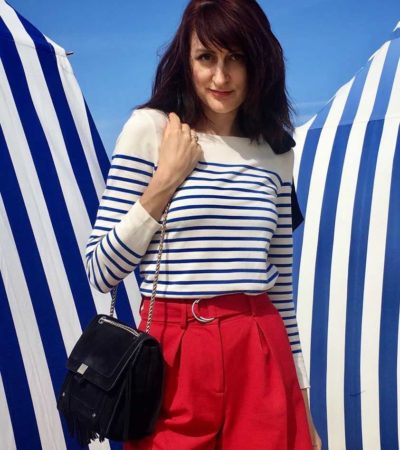 Why learning French with a private tutor ?
Speak like a French native !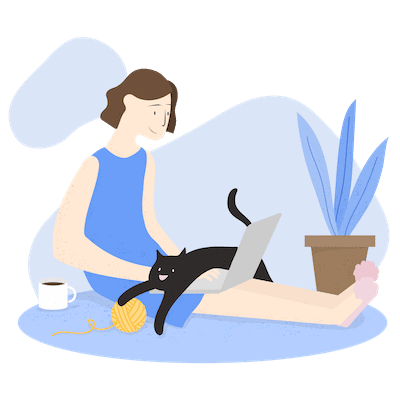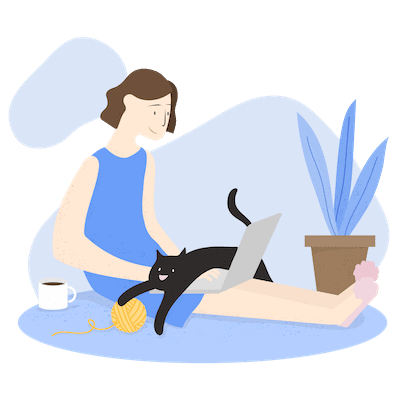 French lessons to progress quickly
French classes adapted to your goals and current level
Online French Courses
Online French courses
are available with Zoom or Skype to help you prepare your trip to France. Virtual lessons will fit your busy agenda, in the comfort of your home, office or hotel if you travel often.
French Conversation
From day one, the aim of my French Conversation Lessons is to encourage you to use your speaking skills. Bespoke sessions will make you feel comfortable with oral French in everyday situations.
French for Professionals
Business French classes are for professionals who need to communicate more fluently with their French clients and colleagues. We can also help you prepare a French job interview or a specific exam.
Intensive French Lessons
Intensive French Lessons are perfect to quickly and reliably develop your communication skills. You will improve your confidence thanks to various programs available 5 to 7 days a week
How are my French courses online and in Paris ?
Testimonials from my students
Samraj Bhullar
19/10/2022
Agnes really helped build my confidence in French and I felt more and more comfortable speaking and holding longer discussions. Agnes gave corrections promptly and taught me new vocabulary and ways of expressing myself. I was able to see common problem areas and where I needed to improve with her help. Thank you Agnes!
Gillian Bogden
05/10/2022
I took a few sessions with Agnes while in Paris on a weeks vacation - they were excellent. Definitely a highlight, and kickstarted me for the day as my goal was to only speak french while I was there. Agnes has an amazing ability to make you feel comfortable, regardless of your level. And her resources are fantastic. Not only did I learn a lot, both grammatically and speaking, I also learned about life in Paris which was an added bonus. I highly recommend French with Agnes :). I hope to continue them even though I am back home in Canada.
Scott Hallabrin
02/09/2022
Agnes is a great teacher of French! She is organized, patient, and focuses on the goals you have - in my case, preparing for the French B.1 exam. She sends you feedback after each lesson along with homework assignments to address areas that need work. I highly recommend Agnes to anyone who is trying to learn French.
I was fortunate to have found Agnes while searching for an online French tutor. She is always prompt, prepared, and generous with her time. I have taken many different French courses over the last decade but can honestly say that the 20 lessons with Agnes have been the most informative. I hope to take several more with her so as to eventually pass the DELF. Thanks so much, Agnes.
Agnes is a fantastic teacher, very patient and is always happy to go off piste and answer any questions, however random! Agnes is so organised, she takes very comprehensive notes for you during the lesson, so all you have to do is concentrate on listening and speaking. I have loved my lessons, I have learnt so much in such a short time and have gained a really valuable insight into French culture, which you don't get from other learning sources. My confidence has been boosted and I can't wait to put what I've learned into practice on my next trip to France! Thank you Agnes!
Jennifer Morgan
16/05/2022
An excellent teacher - always very well prepared with an intelligent and encouraging approach.
I did an intensive with Agnes and it was very helpful. She is very organized, patient and has a great sense of humor. Highly recommend!
I found the lessons very useful as I could converse in French about topics which I chose and which are relevant to my job and to my actual situation.
Extremely helpful! Agnes is clearly a highly experienced teacher, and tailored the sessions to my level at all times. Very patient and kind too. Would highly recommend.
Mika Margolles
21/02/2022
Agnes is very well prepared for all her classes, and her teaching process is very effective so that you understand and remember all the lessons. Her notes and exercises at the end of each class are very helpful, and I was surprised at how much I learned in one month. I highly recommend her for anyone wanting to learn or improve their French.
For a better idea about the French classes, you can read all my trusted reviews
Your French Teacher Blog
Useful tips and insights into the French culture and language
Present Participle and Gerund in French Good news ! The present participle and gerund in French are quite easy to understand. Part of the tenses you need to know, they are [...]
Get better with the verbs rentrer, retourner, revenir French is a beautiful language that seems to have many lovely words to describe any idea. However, that means there are many [...]
French tutoring lessons
French classes to fit your needs and interests